How to Choose Coenzyme Q10: A Comprehensive Guide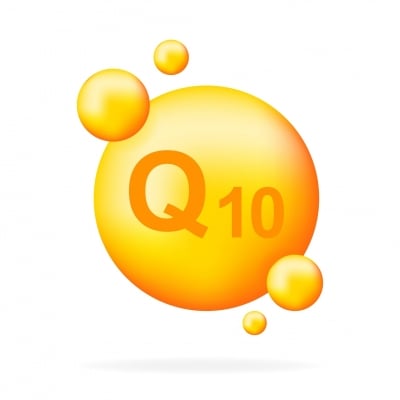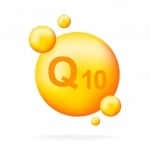 Coenzyme Q10 (CoQ10), also known as ubiquinone, is a naturally occurring antioxidant produced by the body and found in a variety of foods.
Touted for its myriad health benefits, including supporting heart health and cellular energy production, CoQ10 is increasingly popular as a dietary supplement.
But with an overwhelming number of options available on the market, how do you choose the right CoQ10 supplement for your needs?
Here's a comprehensive guide to help you make an informed decision.
Understand Why You Need CoQ10

Before you even start shopping, understand why you are considering CoQ10 supplementation.
The benefits of CoQ10 can include:
Enhancing cardiovascular health
Boosting cellular energy
Alleviating migraine symptoms
Supporting cognitive function
Acting as an antioxidant
However, if you're already taking medications or have a medical condition, it's essential to consult with a healthcare provider to ensure that CoQ10 is appropriate and safe for you.
Choose the Right Form: Ubiquinone vs. Ubiquinol

CoQ10 comes in two primary forms: ubiquinone and ubiquinol.
Ubiquinol is the reduced, active antioxidant form of CoQ10 and is more easily absorbed by the body.
However, ubiquinol tends to be more expensive.
Ubiquinone is the oxidized form and is generally less expensive but might require a longer period to show effects since the body must convert it to ubiquinol.
If you're older or have specific health conditions that impair CoQ10 absorption, ubiquinol may be a better option.
Otherwise, ubiquinone could suffice for general health needs.
Consider the Dosage

Dosages for CoQ10 supplements can range from 30 to 400 mg per serving.
The right dosage for you depends on why you're taking the supplement and any recommendations from your healthcare provider.
Research suggests that 90-200 mg per day is generally safe and effective for most uses, but always consult a healthcare provider for personalized advice.
Look for Quality Brands


Like any supplement, the purity and quality of CoQ10 can vary between brands.
Look for reputable manufacturers who engage in third-party testing and offer Certificates of Analysis for their products.
These certificates provide evidence that the supplement contains the ingredients listed on the label and is free from harmful contaminants.
Check for Additional Ingredients


Some CoQ10 supplements come with added ingredients like vitamin E, which can further act as an antioxidant, or black pepper extract, which can enhance absorption.
If you're allergic or sensitive to certain additives, read the label carefully.
Review the Delivery Mechanism


CoQ10 supplements come in various forms, including soft gels, capsules, and even liquid forms.
The type of supplement that's best for you may depend on your personal preference and absorption rates.
Softgels with an oil base may offer better absorption than powdered capsules.
Price Isn't Everything, But It's Something


While it's tempting to go for the cheapest option available, with CoQ10, you often get what you pay for.
Higher-quality products, usually featuring the ubiquinol form and added absorption enhancers, are often more expensive.
Final Thoughts


Choosing the right CoQ10 supplement can be a daunting task, but understanding your needs, the various forms available, and what to look for on the label can go a long way in helping you make an informed decision.
As always, it's crucial to consult your healthcare provider before starting any new supplement regimen.