How Smoking Affects a Smoker's Muscles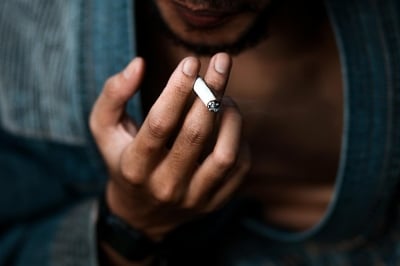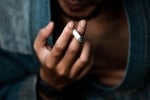 While the detriments of smoking on the lungs and heart are widely acknowledged, its impact on muscular health is not as frequently highlighted.
Nevertheless, it is crucial to understand the ways in which smoking can harm one's musculature to better appreciate the breadth of tobacco's harmful effects on the human body.
This article explores the multifaceted ways in which smoking can affect a smoker's muscles.
Reduced Oxygen Supply

The nicotine and carbon monoxide in tobacco smoke can reduce the amount of oxygen available to muscles.
This is because:
Nicotine causes blood vessels to narrow (vasoconstriction), reducing the blood flow to the muscles.
Carbon monoxide binds to hemoglobin in red blood cells more easily than oxygen does. This means that the blood carries less oxygen to the muscles.
Without an adequate supply of oxygen, muscles can fatigue more quickly, leading to reduced endurance and strength.
Reduced Nutrient Supply

The vasoconstrictive properties of nicotine not only reduce the oxygen supply but also diminish the delivery of vital nutrients to muscles.
Muscles need these nutrients, including proteins and glucose, for repair and energy.
Reduced nutrient supply can inhibit muscle growth, repair, and overall functionality.
Lactic Acid Build-Up

The reduced oxygen supply to muscles causes them to rely more heavily on anaerobic (without oxygen) metabolism, leading to faster build-up of lactic acid.
Elevated lactic acid levels can cause muscle soreness and fatigue, reducing athletic performance.
Inflammation and Decreased Immune Response

Smoking triggers an inflammatory response in the body.
Chronic inflammation, as a result of regular smoking, can damage muscle fibers and reduce their capacity to repair.
Moreover, smoking can weaken the immune system, making it harder for the body to fight off infections and recover from muscle injuries.
Bone Density Reduction

Though not a direct impact on the muscles, it's essential to consider that smoking can lead to decreased bone density.
Weaker bones can mean a higher risk of fractures, and since muscles attach to bones, any bone injury can have secondary effects on the muscles.
Reduced Muscle Mass and Strength

Some studies suggest that smokers have a lower muscle mass compared to non-smokers.
This reduction can be attributed to the reasons mentioned above and can lead to decreased muscle strength and functionality.
Delayed Recovery

Muscle recovery after exercise is slower in smokers than in non-smokers.
This delay can be due to reduced oxygen and nutrient supply, increased inflammation, and a weakened immune system.
Affects on Hormonal Balance

Nicotine can influence the secretion of various hormones in the body that are crucial for muscle development and repair, such as growth hormone and testosterone.
Altered levels of these hormones can adversely affect muscle health and development.
Conclusion

The harmful effects of smoking extend far beyond the commonly known respiratory and cardiovascular systems.
The implications for musculoskeletal health are profound and can lead to reduced strength, functionality, and longer recovery times.
As with many health concerns related to smoking, quitting offers the best path forward.
Not only will the lungs and heart benefit, but muscle health will also stand to improve substantially over time.