The Impact of Vitamin K on longevity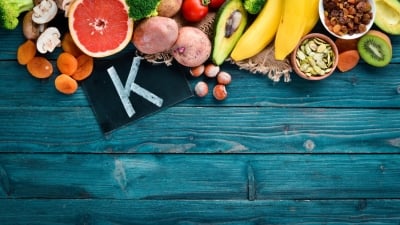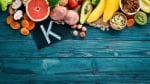 A longer, healthier life has been the pursuit of mankind for centuries.
As research continues to shed light on the ways diet affects our health, one nutrient in particular has been making headlines for its potential longevity-boosting properties: Vitamin K.
Emerging evidence suggests that maintaining adequate levels of this vitamin may help you live longer.
What is Vitamin K?

Vitamin K is a fat-soluble vitamin that plays a crucial role in blood clotting and bone and heart health. It exists in two main forms:
Vitamin K1 (phylloquinone): Found primarily in green leafy vegetables like kale, spinach, and broccoli.


Vitamin K2 (menaquinones): Found in fermented foods and certain animal products, such as natto, hard cheeses, and organ meats.
Vitamin K and longevity: the connection

Several mechanisms suggest why vitamin K might be a key player in promoting a longer life:
Bone Health: Vitamin K is essential for the carboxylation of osteocalcin, a protein that helps bind calcium in the bones. Adequate vitamin K intake is associated with a lower risk of fractures and osteoporosis, conditions that can seriously impact quality of life as we age.


Cardiovascular Health: Vitamin K helps prevent the calcification of arteries, a major risk factor for cardiovascular disease. Studies have shown that people with higher intakes of dietary vitamin K have a lower risk of heart disease.


Anti-Inflammatory Properties: Chronic inflammation is linked to many age-related diseases. Vitamin K has been shown to have anti-inflammatory effects, which might help combat these diseases.


Cell Growth and Protection: Some research suggests that vitamin K has a role in regulating cell growth and protecting cells from oxidative stress, potentially reducing the risk of chronic diseases and cancers.
Dietary recommendations and considerations

The Recommended Dietary Allowance (RDA) for vitamin K varies by age, gender, and life stage.
For example, adult men are recommended to consume 120 mcg per day, while adult women should aim for 90 mcg.
However, as with many nutrients, it's not just about quantity but also about quality.
A diet rich in fresh, whole foods will provide not only vitamin K but also a plethora of other beneficial compounds that support overall health.
It's worth noting that while vitamin K has many benefits, excessive amounts can have side effects, especially for those on blood-thinning medications.
Always consult a healthcare provider before making significant changes to your diet or taking supplements.
Conclusion

Vitamin K's potential to boost longevity is an exciting area of research.
By supporting bone and cardiovascular health, reducing inflammation, and protecting against cell damage, this nutrient stands out as a promising key to a longer, healthier life.
While scientists continue to study the intricacies of how our diet impacts longevity, one thing remains clear: nourishing our bodies with the right nutrients, like vitamin K, paves the way for a vibrant future.