What Happens to Your Body If You Stretch Every Day?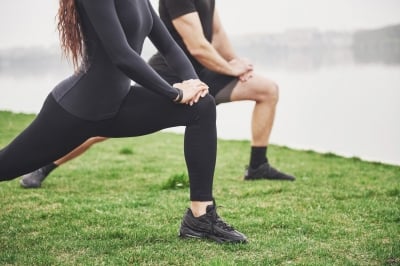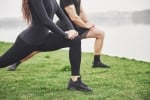 Stretching is a fundamental component of fitness that is often overshadowed by activities such as strength training, cardio, and high-intensity workouts.
While stretching might seem like a passive exercise, incorporating it into your daily routine can lead to a range of physical and mental benefits.
Here's an in-depth look at what happens to your body when you stretch every day.
Improved Flexibility

This is the most obvious benefit.
Regular stretching can increase your range of motion, making daily activities easier and improving performance in various sports and exercises.
Over time, your muscles will become more elongated, supple, and better able to reach their full range of motion.
Enhanced Blood Flow

Stretching increases blood circulation to the muscles and joints.
Enhanced blood flow brings nutrients to our cells while removing waste byproducts.
This can aid in faster recovery after workouts, reducing muscle soreness.
Posture Improvement

Regular stretching, especially of the chest, shoulders, and lower back, can help realign any imbalances in your posture.
This can be especially beneficial for those who spend long hours sitting, which can lead to muscular imbalances and poor posture.
Stress Relief

Stretching can act as a form of active relaxation, helping to calm the mind and release tension stored in the muscles.
It activates the parasympathetic nervous system, which induces relaxation and recovery.
Decreased Risk of Injuries

By improving flexibility and range of motion, stretching can lead to a lower risk of injuries, especially those related to muscle strains or sprains.
Enhanced Coordination

Maintaining a full range of motion in your joints can improve your coordination and balance, reducing the risk of falls.
Improved Athletic Performance

Some studies suggest that regular stretching can improve performance in activities that require flexibility, such as gymnastics, ballet, and yoga.
It can also enhance muscle strength and power in certain contexts.
Increased Energy

As blood flow is increased through stretching, it can lead to a sense of rejuvenation and increased energy.
Reduced Muscle Stiffness

Stretching promotes fluid movement, making muscles less stiff and more ready for activity.
Support for Back Pain

Stretching the muscles of the lower back, hips, and hamstrings can help reduce or prevent back pain, a common ailment in today's sedentary world.
Enhanced Healing

Increased circulation can aid in the healing process of muscles and joints, speeding up recovery from various injuries.
Mind-Body Connection

Stretching offers a chance to connect with one's body, becoming more attuned to physical sensations and fostering a sense of well-being.
Factors to Consider

While daily stretching has numerous benefits, it's crucial to approach it with the right technique.
A few things to keep in mind:
Warm Up First: It's generally recommended to perform dynamic stretches before an intense workout to prepare the body.
After exercise, static stretches can help relax the muscles.


Don't Overstretch: Pushing the body beyond its limits can result in injury.
Listen to your body and avoid stretches that cause pain.


Consistency is Key: Like any form of exercise, consistency is essential.
Stretching daily, even for just a few minutes, can lead to noticeable benefits over time.
In conclusion...

Stretching is more than just a way to touch your toes.
The various physiological and psychological benefits highlight the importance of incorporating daily stretching into your routine.
Whether you're an athlete, someone recovering from an injury, or just looking to enhance your overall well-being, daily stretching offers a plethora of advantages.