Essential Sports Supplements for Runners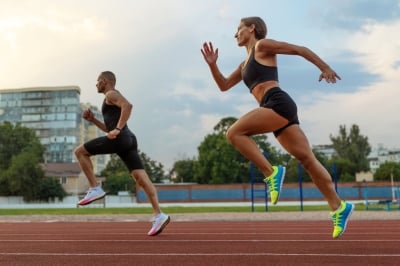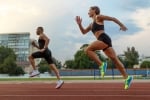 Running, whether for leisure, as part of a training regime, or competitively, puts a significant strain on the body.
The repetitive impact and extensive cardiovascular demand can lead to muscle wear, energy depletion, and a requirement for specific nutrients.
For many runners, supplements become an integral part of their training and recovery process.
Here's an overview of the most beneficial sports supplements for runners.
Protein Powders


Why it's important: Running breaks down muscle tissues, especially during long distances or high-intensity intervals. Protein aids in the repair and building of these tissues.
Options: Whey, casein, soy, pea, and hemp are common sources. The choice often depends on dietary restrictions and personal preferences.
Electrolytes


Why it's important: Runners lose electrolytes through sweat. These minerals are essential for muscle function and preventing cramps.
Options: Electrolyte tablets, powders, or premixed drinks. Key electrolytes to look for include sodium, potassium, magnesium, and calcium.
Carbohydrate Supplements


Why it's important: Carbohydrates are the primary energy source during endurance activities. Having an available source can prevent "hitting the wall."
Options: Energy gels, chews, and sports drinks. Some products offer a mix of simple and complex carbs for quick and sustained energy.
Branched Chain Amino Acids (BCAAs)


Why it's important: BCAAs can help reduce muscle damage, promote muscle protein synthesis, and potentially reduce muscle soreness.
Options: Typically found in powder form, they can be mixed with water or added to protein shakes.
Vitamin D


Why it's important: Supports bone health, which is crucial given the impact nature of running. Additionally, many people are deficient in this vitamin.
Options: Vitamin D3 supplements are the most commonly recommended form.
Iron


Why it's important: Runners, especially females, are at risk of iron deficiency which can hinder performance and recovery.
Options: Iron supplements come in various forms, including ferrous sulfate, ferrous gluconate, and ferrous fumarate. Always consult with a doctor before starting an iron supplement.
Omega-3 Fatty Acids


Why it's important: These help reduce inflammation, which can be beneficial for joint health and post-run recovery.
Options: Fish oil capsules or algae-based supplements for vegetarians and vegans.
Antioxidants


Why it's important: Running increases oxidative stress. Antioxidants help neutralize free radicals, supporting recovery and overall health.
Options: Vitamin C, Vitamin E, and selenium are common. Additionally, supplementing with superfoods like spirulina, chlorella, or turmeric can be beneficial.
Beta-Alanine


Why it's important: It can buffer lactic acid in the muscles, potentially improving performance during high-intensity runs.
Options: Typically found in powder or capsule form.
Creatine


Why it's important: While often associated with strength sports, creatine can also benefit runners by enhancing short bursts of speed and aiding in recovery.
Options: Creatine monohydrate is the most researched and recommended form.
Conclusion

While supplements can provide an edge in training and recovery, it's essential to remember that they should not replace a balanced diet.
Before starting any new supplement regimen, it's always wise to consult with a healthcare professional or a sports nutritionist to ensure it's right for your individual needs and health conditions.