Too Much Strength Training Does Not Lead to Muscle Growth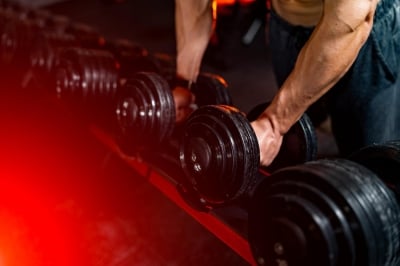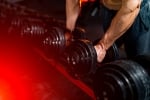 It is a common misconception that the more you train, the bigger and stronger your muscles will become.
While strength training is crucial for muscle growth, too much of it can have the opposite effect.
This article will explore the science behind muscle growth, the consequences of overtraining, and the importance of recovery in achieving optimal muscle gains.
1. Understanding Muscle Growth

Muscle hypertrophy, the scientific term for muscle growth, is a response to resistance training.
When we engage in strength training exercises, we create tiny micro-tears in our muscle fibers.
In response, the body repairs these micro-tears by fusing muscle fibers together, resulting in an increase in the size and number of myofibrils within the muscle.
This process requires ample rest and proper nutrition, particularly adequate protein intake.
2. The Downside of Overtraining

Overtraining occurs when there is an imbalance between training and recovery—when the training intensity and/or volume exceeds the body's ability to recover.
Here are some consequences of overtraining:


Decreased Muscle Growth: Overtraining can hinder the muscle repair process, meaning those micro-tears won't heal properly, which can prevent growth or even lead to muscle loss.
Increased Risk of Injury: Overworked muscles and joints are more susceptible to injuries, including strains, sprains, and stress fractures.
Hormonal Imbalances: Chronic overtraining can lead to disruptions in testosterone and cortisol levels. Elevated cortisol levels, a stress hormone, can lead to muscle breakdown and can inhibit growth.
Immune System Suppression: Overly intense training can suppress the immune function, making the body more vulnerable to infections.
Mental Burnout: Overtraining can result in decreased motivation, irritability, depression, and chronic fatigue.
3. The Importance of Recovery

Recovery is when the magic happens.
During this period, the body goes to work repairing and rebuilding muscle tissues, which leads to muscle growth.
Recovery can be broken down into:


Active Recovery: Low-intensity exercises that keep the blood flowing and aid in the removal of waste products from the muscles.
Rest and Sleep: Adequate sleep is crucial. During deep sleep, growth hormone is released, which plays a vital role in muscle repair and growth.
Nutrition: Consuming a balanced diet with a focus on protein and healthy carbohydrates aids in muscle recovery and growth.
4. Finding the Right Balance

Every individual's tolerance to training will vary based on genetics, nutrition, sleep quality, stress levels, and other factors.
While some may thrive on six days of training per week, others might find three or four days optimal.
It's essential to listen to your body and adjust your training regimen accordingly.
Signs that you may be overdoing it include persistent fatigue, decreased performance, increased soreness, sleep disturbances, and mood changes.
Conclusion

Muscle growth is a product of the delicate balance between strength training and recovery.
While pushing oneself can lead to impressive gains, crossing into the territory of overtraining can be counterproductive.
By understanding the science of muscle growth, recognizing the signs of overtraining, and emphasizing the importance of recovery, one can achieve optimal muscle growth while maintaining overall health and wellness.