What to Take for Optimal Brain Functioning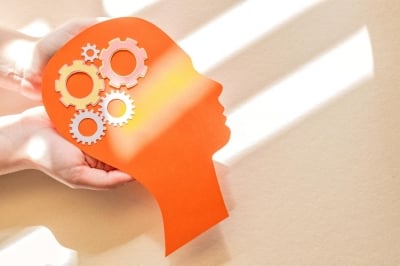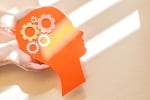 The brain, the epicenter of human intelligence, creativity, and emotion, requires specific nutrients and care to function at its best.
Like other organs, the brain benefits from a balanced diet and specific nutrients to ensure its optimal operation.
Here's a guide on what to take for enhanced cognitive abilities and overall good brain health.
Omega-3 Fatty Acids

Sources: Fatty fish (salmon, mackerel, sardines, trout), walnuts, chia seeds, flaxseeds, and hemp seeds.
Benefits: Omega-3 fatty acids, especially eicosapentaenoic acid (EPA) and docosahexaenoic acid (DHA), support brain health. They play crucial roles in maintaining the fluidity of cell membranes, reducing inflammation, and promoting neuroplasticity.
Antioxidants


Sources: Berries (blueberries, strawberries, raspberries), dark chocolate, nuts, spinach, and artichokes.
Benefits: These combat oxidative stress in the brain and can improve memory and cognitive function. Oxidative stress is linked to age-related cognitive decline and neurodegenerative diseases.
B Vitamins


Sources: Leafy greens, legumes, eggs, meat, whole grains, and fortified cereals.
Benefits: B vitamins, particularly B6, B9, and B12, are pivotal in reducing homocysteine levels, which is associated with a higher risk of stroke, cognitive impairment, and Alzheimer's disease. They also play a role in producing neurotransmitters and maintaining the health of nerve cells.
Vitamin D


Sources: Sunlight, fatty fish, fortified dairy products, and supplements.
Benefits: Linked to mood regulation and cognitive function. Vitamin D receptors are found throughout the brain, suggesting its importance in healthy neuron function and protection.
Choline


Sources: Eggs, beef liver, chicken liver, fish, and peanuts.
Benefits: Choline is a precursor molecule for the neurotransmitter acetylcholine, which is involved in many functions including memory and muscle control.
Turmeric (Curcumin)


Sources: Turmeric spice, supplements.
Benefits: Curcumin, the active ingredient in turmeric, crosses the blood-brain barrier and has anti-inflammatory and antioxidant benefits. It's also linked to increased brain-derived neurotrophic factor (BDNF), a growth hormone that functions in the brain.
L-Theanine & Caffeine


Sources: Tea, especially green tea.
Benefits: L-Theanine promotes relaxation without drowsiness. When combined with caffeine, as it naturally is in green tea, it can enhance brain function and alertness.
Gingko Biloba


Sources: Supplements, extracts.
Benefits: Derived from the leaves of the Ginkgo tree, this herbal remedy is often cited to boost brain functions like focus and memory, though results are mixed.
Lifestyle Factors

While diet and supplements are crucial, optimal brain function also heavily relies on lifestyle choices:
Physical Activity: Regular exercise increases blood flow to the brain and can help enhance cognitive functions and protect against neurodegenerative diseases.
Sleep: Essential for memory consolidation and overall brain health.
Stress Management: Chronic stress can impair the brain's ability to function properly. Practices like meditation, deep breathing exercises, and taking breaks can help.
Mental Stimulation: Engaging in challenging activities like reading, puzzles, or learning a new skill can help maintain and boost brain function.
Conclusion

While dietary supplements and foods play a significant role in supporting brain health, it's vital to approach brain health holistically, incorporating diet, lifestyle, and mental health practices.
Always consult with a healthcare professional before starting any new supplements or making significant changes to your diet.