How to Choose Vitamin D3: A Comprehensive Guide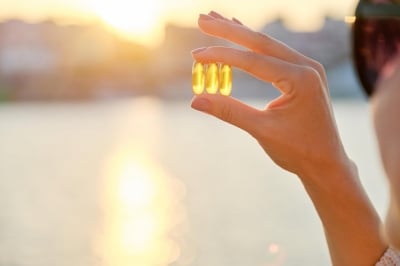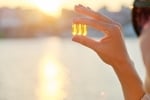 Vitamin D is essential for maintaining bone health, supporting the immune system, and aiding in calcium absorption among other vital functions.
While this nutrient is naturally produced by the body when the skin is exposed to sunlight, not everyone can get enough sun to produce adequate levels of vitamin D.
This is particularly true for those living in northern latitudes, during winter months, or for individuals who have a limited outdoor lifestyle.
When looking to supplement your vitamin D levels, it's important to choose the right type and form.
In this article, we'll focus on vitamin D3 (cholecalciferol), which is considered more effective and potent than its counterpart, vitamin D2 (ergocalciferol).
What to Consider

Forms
Tablets/Capsules: These are the most common and usually the cheapest. Check for fillers and additives that you might be allergic to.
Softgels: These are easier to swallow and often contain vitamin D3 suspended in a small amount of oil to aid absorption.
Liquid Drops: Great for those who have trouble swallowing pills, but make sure to measure the dose accurately.
Chewables: These often come in various flavors and are a convenient alternative, especially for children.
Sprays: An emerging form, oral sprays are thought to be highly absorbable.
Dosage


The recommended dietary allowance (RDA) for vitamin D varies depending on age, life stage, and individual needs.
However, most adults require around 600-800 IU per day.
Some people, especially those with known deficiencies, may need higher dosages but should consult a healthcare provider for proper guidance.
Quality and Purity


Look for supplements that have been third-party tested for potency and purity.
This ensures that what is on the label is actually in the product.
Brands that adhere to Good Manufacturing Practices (GMP) are generally reliable.
Additional Ingredients


Some vitamin D supplements also come combined with other nutrients like calcium or magnesium, which can also aid in the absorption and efficacy of vitamin D.
Make sure to check whether these additional ingredients are something you require or want to avoid.
Price and Brand


While you don't have to choose the most expensive option, extremely cheap products might compromise on quality.
Brands with a solid reputation are often a safer bet.
Precautions

Consult a healthcare provider: Before starting any new supplement regimen, especially if you are pregnant, nursing, or have pre-existing medical conditions.


Check Interactions: Vitamin D3 can interact with certain medications like antacids, corticosteroids, and weight-loss drugs that reduce fat absorption.


Monitor Levels: Too much vitamin D can lead to toxicity. Regular monitoring through blood tests is advisable when taking high doses.
Final Thoughts


Choosing a vitamin D3 supplement doesn't have to be overwhelming.
By considering factors such as the form of the supplement, the dosage, quality, and additional ingredients, you can select a product that is right for your individual needs.
Always consult a healthcare provider for personalized advice and regular monitoring.
Happy supplementing!