Why I Need Glucosamine and Chondroitin as an Athlete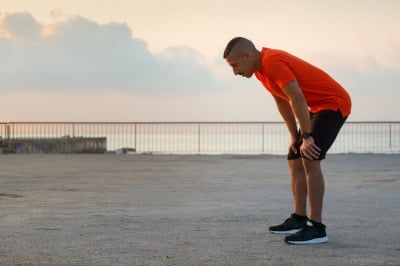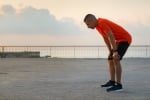 Athletes are no strangers to joint aches and pains.
The rigorous training, repetitive motion, and intense physical demands put stress on the joints, making them more susceptible to injuries and wear and tear.
Enter glucosamine and chondroitin - two naturally occurring compounds that have garnered attention in the athletic and medical communities for their potential benefits to joint health.
In this article, we delve into why these supplements may be a worthy addition to an athlete's nutrition and recovery regimen.
The Role of Glucosamine and Chondroitin in the Body

Before understanding their significance for athletes, it's essential to grasp what these compounds are and what they do.
Glucosamine and chondroitin are natural substances found in and around the cells of cartilage - the tough, rubbery tissue that cushions bones at joints.
Glucosamine plays a critical role in building and maintaining the cartilage. It helps form the precursors to proteoglycans, the molecules that provide cartilage with its buffering properties.
Chondroitin, on the other hand, provides elasticity to the cartilage due to its water-retention ability. It also helps block the enzymes that can break down cartilage.
Protection and Repair

For athletes, especially those in high-impact sports, the protective padding of the cartilage can wear down faster than it can be regenerated.
Glucosamine and chondroitin supplementation can potentially:
Aid in cartilage repair: While the body naturally produces both compounds, the production can decline with age and increased physical activity. Supplementing may aid the body in its repair processes.
Protect against cartilage breakdown: By providing the raw materials for cartilage synthesis and inhibiting the enzymes that degrade cartilage, these supplements can potentially slow the rate of joint degeneration.

Anti-inflammatory Properties
Beyond direct joint benefits, both glucosamine and chondroitin have anti-inflammatory effects, which can be beneficial for athletes experiencing joint inflammation after rigorous sessions.
Improved Joint Mobility and Reduced Pain
Several studies have suggested that supplementation can lead to improvements in joint mobility and reductions in pain.
This can be particularly beneficial for endurance athletes or those in sports requiring a wide range of motion.
Safe for Long-term Use
One of the advantages of these supplements is that they are generally safe for long-term use, without significant side effects, especially when taken as recommended.
This makes them a sustainable option for athletes looking to protect their joints over their careers.
Some Caveats and Considerations

Like any supplement, it's essential to remember a few things:
Results can vary: Not every athlete will experience the same benefits. Some may notice significant improvements in pain and mobility, while others might see minimal to no effect.
Consultation with professionals: Before starting any supplement, always consult with a healthcare professional to ensure it's right for your individual circumstances.
Quality matters: Not all glucosamine and chondroitin supplements are created equal. Ensure that you're sourcing high-quality supplements, ideally with a third-party testing seal.
Conclusion

For athletes, maintaining joint health is critical to both performance and career longevity.
While glucosamine and chondroitin are not magic bullets, they offer potential benefits that can complement an athlete's holistic approach to health and recovery.
When combined with a balanced diet, proper training, rest, and other recovery methods, these supplements can be another tool in the athletic toolbox for maintaining optimal joint health.