How to Remove Fat from Hands: A Comprehensive Guide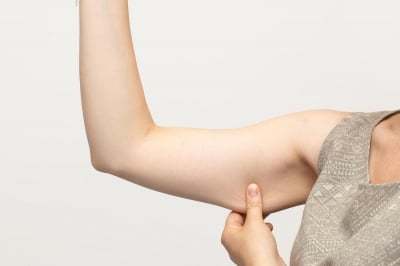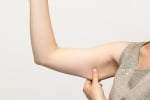 Slim and toned hands can add grace to one's gestures and overall appearance.
If you feel self-conscious about fat or excess skin on your hands, here's a guide to help you address it.
It's essential to understand that spot-reducing fat from specific areas, including the hands, is challenging.
To achieve toned hands, you'll need a combination of general weight loss, strength training, and certain lifestyle changes.
1. General Weight Loss

The fat you see on your hands might be a reflection of overall body fat. In many cases, reducing overall body weight can help reduce fat from the hands.


Balanced Diet: Ensure that your diet consists of whole foods, including lean proteins, whole grains, healthy fats, and plenty of fruits and vegetables.
Limiting processed foods, sugars, and excessive unhealthy fats can significantly aid weight loss.


Regular Cardio: Cardiovascular exercises, such as running, swimming, cycling, and aerobics, help in burning calories and reducing overall body fat.
2. Strength Training for Hands

While you cannot spot-reduce fat, you can tone muscles in specific areas.
Strengthening exercises for the hands and forearms can make them appear more toned.
Wrist Curls: Sit on a chair with a dumbbell in one hand. Rest your forearm on your thigh with the wrist hanging over the knee. Slowly curl the weight towards you and then lower it down. Repeat for 10-12 reps.


Reverse Wrist Curls: Similar to wrist curls but with the back of your wrist facing upwards.


Finger Tapping: Tap each finger to your thumb rapidly. This simple exercise can tone the small muscles in your hands.
3. Skin Tightening

As we age, skin loses elasticity. If sagging skin is a concern:
Moisturize: Keeping the skin moisturized can help it appear firmer and more youthful.


Massage: Regular massage can improve blood circulation, promoting healthier-looking skin.


Consult a Dermatologist: There are treatments such as laser therapy, radiofrequency, and ultrasound that can help tighten skin. A dermatologist or a cosmetic surgeon can guide you through the best options.
4. Lifestyle Changes

Stay Hydrated: Drinking plenty of water helps in keeping the skin hydrated, promoting elasticity.


Limit Salt Intake: Excess salt can lead to water retention, making your hands appear puffier.


Avoid Smoking: Smoking can reduce skin elasticity, leading to sagging over time.
5. Consultation

If you're concerned about excess fat specifically in your hands and it doesn't reduce with the above measures, you may want to consult with a plastic surgeon.
Liposuction or other procedures might be options, but they should be considered last resorts.
In Conclusion

Achieving toned and slender hands is a combination of overall weight loss, targeted exercises, and dedicated skincare.
While genetic factors can play a role in where your body stores fat, with consistent effort and possibly professional guidance, you can work towards the hand appearance you desire.