Calcium supplements increase free testosterone in athletes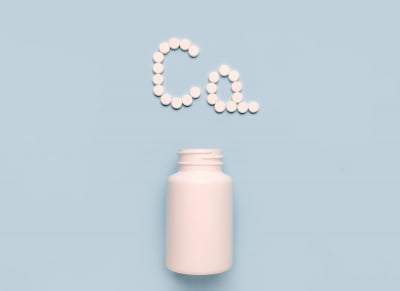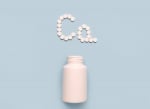 Calcium, an essential mineral for the human body, is widely recognized for its role in maintaining strong bones and teeth.
However, recent studies suggest another intriguing benefit of calcium supplementation: an increase in free testosterone levels in athletes.
This newfound correlation has created a buzz in the sports community, as testosterone plays a crucial role in muscle growth, strength, and overall athletic performance.
Background on testosterone

Testosterone is the primary male sex hormone, but it's also produced in smaller amounts in females.
It's responsible for the development of male reproductive tissues, muscle mass, bone density, and body hair.
Furthermore, testosterone plays a significant role in the synthesis of protein, fat distribution, and the production of red blood cells.
The hormone exists in two states in the blood:
Bound testosterone: This is testosterone that's attached to proteins (mainly sex hormone-binding globulin (SHBG) and albumin).
Free testosterone: This is testosterone that isn't bound to proteins and is available for the body to use.
Free testosterone is especially crucial as it is the bioactive form, meaning it's available to affect various processes within the body, including muscle growth.
Calcium's role in testosterone production

Several studies have explored the relationship between calcium and testosterone.
One of the most notable was a study on elite wrestlers, which found that after intense training, those who took a calcium supplement had a significant increase in their peak testosterone levels compared to those who did not.
The exact mechanism through which calcium influences testosterone levels isn't fully understood, but some theories suggest:
Stimulation of luteinizing hormone: Calcium may play a role in stimulating the release of luteinizing hormone (LH) from the pituitary gland. LH is essential for testosterone production as it signals the Leydig cells in the testes to produce testosterone.
Cell signaling: Calcium is a secondary messenger in many cellular processes. It's possible that it plays a role in signaling pathways that enhance testosterone production.
Regulation of SHBG: Calcium might influence the levels or activity of SHBG, which binds to testosterone. By affecting SHBG, calcium could, in turn, impact the amount of free testosterone available.
Implications for athletes

An increase in free testosterone levels has several potential benefits for athletes:
Enhanced Muscle Growth: Higher testosterone levels can boost protein synthesis, leading to increased muscle mass.
Improved Recovery: Testosterone can aid in muscle recovery post-exercise, allowing athletes to train more frequently and intensely.
Increased Strength: Alongside muscle growth, higher testosterone levels can contribute to greater force generation, enhancing overall performance.
Given these potential benefits, it's understandable why athletes might be interested in any natural means to boost their testosterone levels.
Considerations and caveats

While the initial findings are promising, it's essential to approach them with caution:
Dosage and timing: The optimal amount of calcium and the best time for its consumption to enhance testosterone levels remain undetermined.
Long-Term effects: The long-term effects of calcium supplementation on testosterone and overall health are still unknown.
Individual differences: Not all athletes might experience the same boost in testosterone. Factors like genetics, diet, training regimen, and overall health can influence the results.
Conclusion

Calcium supplementation's potential to increase free testosterone in athletes offers an exciting avenue for performance enhancement.
However, more comprehensive research is needed to understand the relationship fully and its implications.
As always, athletes should consult with healthcare professionals before starting any supplementation regimen.