How to Choose Vitamins for Men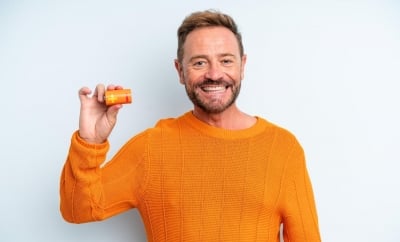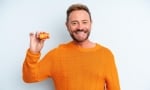 When it comes to health and wellness, vitamins and supplements can be beneficial tools in maintaining optimal health.
For men, certain vitamins are more critical than others due to their specific physiological and nutritional needs.
This article aims to shed light on how to choose the right vitamins for men.
Determine Your Needs


The first step in choosing vitamins is understanding what your body needs.
This can vary depending on factors like age, activity level, diet, health conditions, and more.
Consulting a healthcare professional, like a doctor or nutritionist, can provide insights into your unique requirements.
Research the Essentials

While vitamin needs can be individual, there are several essentials for men:
Vitamin D: Essential for bone health, immune function, and mood regulation.
While sunlight is a natural source, many individuals do not get enough, especially in winter months.


Magnesium: Important for muscle function, nerve function, and energy production.
It can also help with sleep and stress management.


Omega-3 Fatty Acids: Essential for brain and heart health.
They can be sourced from fish or plant-based supplements like flaxseed.


B Vitamins: Especially B12 and folate.
They are critical for energy production and brain function.


Zinc: Important for immune function, testosterone production, and reproductive health.
Understand the Difference between Multivitamins and Single Vitamins

Multivitamins: These are combinations of different vitamins and minerals designed to provide a comprehensive range of nutrients.
For many men, a well-formulated multivitamin can be a good foundation.


Single Vitamins: These are supplements that focus on one specific vitamin or mineral.
They are useful if you know you have a specific deficiency or need.
Read Labels Carefully

When selecting a vitamin, always read the label:
Look for the amount of each vitamin and mineral.
Some might be above or below the recommended daily intake.


Check for added fillers or additives.
Some supplements contain unnecessary additives which some individuals might be sensitive to.


Consider the source. For example, if choosing a vitamin D supplement, note if it's D2 (plant-based) or D3 (animal-based).
D3 is often recommended as it's more effective in raising blood levels.
Prioritize Quality


Opt for brands that have a reputation for quality and purity.
Look for certifications from third-party testing labs and avoid suspiciously cheap products.
Remember, not all vitamins are created equal.
Personal Factors to Consider

Age: Men at different stages of life have different nutritional needs.
For instance, older men might need more Vitamin B12 or Calcium.


Dietary Restrictions: Vegans or vegetarians might need supplements like Vitamin B12, which is mainly found in animal products.


Activity Level: Active individuals or athletes might require higher amounts of certain nutrients like protein, magnesium, or electrolytes.
Reassess Periodically


Your body's needs can change over time.
Regularly consulting with healthcare professionals and monitoring any symptoms can help ensure you're getting the right vitamins.
Don't Overdo It


Remember, more isn't always better.
Excessive intake of certain vitamins and minerals can be harmful.
Stick to recommended doses unless advised otherwise by a healthcare professional.
Conclusion


Choosing vitamins for men involves a mix of understanding general male nutritional needs and personal factors.
Being informed and consulting with professionals can guide you in making the right choices for optimal health.
Always remember that while supplements can be beneficial, they should not replace a balanced diet and healthy lifestyle.