Omega-3 Fatty Acids and Improved Sperm Quality: What You Need to Know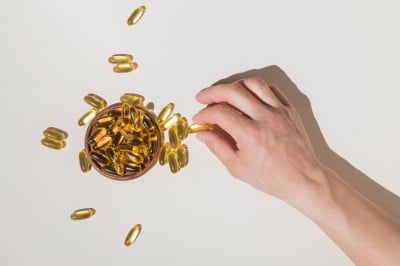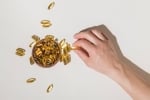 Omega-3 fatty acids, commonly found in fish oils and certain plant sources, have been the topic of extensive research over the years due to their potential health benefits.
Among their myriad benefits, recent studies have indicated that these essential fats could also have a significant role in enhancing sperm quality.
In this article, we will delve into how omega-3 fatty acids might boost male fertility and the scientific evidence backing these claims.
What are Omega-3 Fatty Acids?

Omega-3s are a type of polyunsaturated fatty acid (PUFA).
The most studied and potentially beneficial types include eicosapentaenoic acid (EPA) and docosahexaenoic acid (DHA).
These are primarily found in fatty fish such as salmon, mackerel, and sardines.
Another type, alpha-linolenic acid (ALA), is found in plant sources like flaxseeds, chia seeds, and walnuts.
Omega-3 and Sperm Quality: The Connection

The importance of omega-3s in male fertility can be attributed to several factors:
Cell Membrane Fluidity: Sperm cells, like other cells in the body, have a lipid bilayer. The presence of omega-3 fatty acids in this lipid bilayer helps in maintaining its fluidity. A more fluid cell membrane aids the sperm in its motility, a critical factor in reaching and penetrating the egg.
Anti-inflammatory Effects: Chronic inflammation can adversely impact testicular function and sperm production. Omega-3s, especially EPA and DHA, have anti-inflammatory properties that might counteract these negative effects.
Oxidative Stress Reduction: Oxidative stress, resulting from an imbalance between free radicals and antioxidants, can damage sperm DNA, decrease sperm motility, and reduce overall sperm count. Omega-3s have antioxidant properties that help mitigate this stress, thereby potentially improving sperm quality.
Scientific Evidence

Several studies have been conducted to understand the role of omega-3s in male fertility:
A study published in the journal "Andrology" in 2016 found that omega-3 supplementation led to a significant improvement in sperm morphology (the shape and structure of sperm).
Research in the "Journal of Clinical Endocrinology and Metabolism" revealed that men with higher dietary intakes of omega-3s had a higher sperm count than those with lower intakes.
Another study found that infertile men who took omega-3 supplements experienced improved sperm motility.
Recommendations

If you're considering boosting your omega-3 intake for the sake of improving sperm quality or other health reasons:
Dietary Sources: Aim for at least two servings of fatty fish per week. Plant sources like flaxseed, chia seeds, and walnuts can also be included in the diet.
Supplements: Fish oil or algal oil supplements are popular options. However, it's essential to consult with a healthcare provider before starting any supplementation, especially if you're already on medication.
Quality Matters: Not all omega-3 supplements are created equal. Opt for those with third-party testing to ensure purity and potency.
Conclusion

While omega-3 fatty acids offer an array of health benefits, their potential in enhancing sperm quality is particularly exciting.
As with any dietary or lifestyle change aimed at addressing a medical concern, it's essential to consult with healthcare professionals to get personalized advice.
Remember, while omega-3s can play a role in boosting fertility, a holistic approach encompassing a balanced diet, regular exercise, and stress management will offer the best results.