5 myths about sports nutrition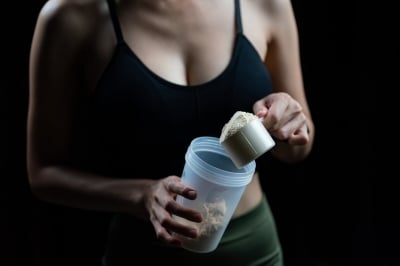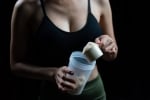 From professional athletes to weekend warriors, nutrition plays an integral role in sports performance.
Over the years, countless beliefs surrounding sports nutrition have emerged.
While some of these beliefs are grounded in science, many are myths perpetuated by misinformation.
Below, we'll debunk five common myths about sports nutrition.
Carbs are the enemy

Myth: Consuming carbohydrates will make you gain weight, and they are not suitable for athletes.
Reality: Carbohydrates are a primary fuel source for high-intensity exercise.
Glycogen, the stored form of glucose in our muscles and liver, provides energy during both short and prolonged physical activity.
While excessive consumption can lead to weight gain (as with any macronutrient), athletes require carbs to replenish glycogen stores and support peak performance.
The key is selecting the right type and amount of carbs tailored to one's specific activity level and goals.
Protein supplements are essential for muscle growth


Myth: To build muscle and strength, athletes must consume protein supplements.
Reality: While protein is crucial for muscle repair and growth, whole food sources like lean meats, fish, dairy, eggs, and legumes often provide enough protein for most athletes.
Supplements can be beneficial in certain situations – like when whole food protein sources aren't immediately available after exercise.
However, they aren't always necessary, and consuming excessive amounts of protein won't necessarily result in more muscle gain.
Sports drinks are vital for hydration


Myth: Sports drinks are the best way to stay hydrated during exercise.
Reality: While sports drinks can be beneficial during prolonged, high-intensity activities, water is typically sufficient for most workouts lasting less than an hour.
Sports drinks contain electrolytes (like sodium and potassium) that help replace what's lost in sweat, and they also provide carbohydrates for energy.
However, many commercially available sports drinks contain added sugars and artificial ingredients that might not be needed for shorter or less intense sessions.
Fats slow you down


Myth: Eating fats will decrease athletic performance.
Reality: While it's true that fats digest more slowly than carbohydrates, they play a vital role in long-duration, low-to-moderate intensity exercise by serving as an additional energy source.
Essential fatty acids, such as those found in avocados, nuts, seeds, and fatty fish, also support overall health, including heart health and inflammation reduction.
As with all nutrients, the type and timing of fat intake can be adjusted based on the specific needs and goals of the athlete.
More supplements equal better performance


Myth: Taking a variety of dietary supplements will significantly boost sports performance.
Reality: While some supplements may offer performance benefits, it's essential to approach supplementation with caution.
Not all supplements are supported by strong scientific evidence, and some might even contain banned or harmful substances.
Before adding any supplement to their regimen, athletes should consult with a healthcare professional, and ideally, seek products that have been third-party tested for purity and efficacy.
In conclusion, as with many areas of health and fitness, sports nutrition is filled with myths. Athletes and fitness enthusiasts must rely on evidence-based information to make informed decisions about their nutrition. By understanding the myths and realities of sports nutrition, individuals can better fuel their bodies for optimal performance and overall health.