How to Choose an Amino Acid Complex: A Comprehensive Guide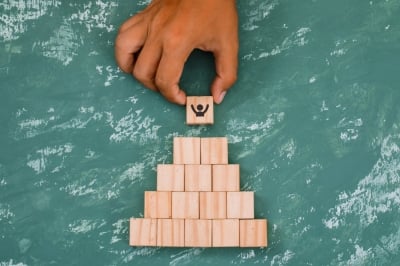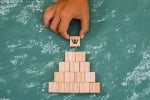 Amino acids are the building blocks of proteins, and they play a crucial role in the proper functioning of our bodies.
They are involved in various physiological processes like tissue repair, nutrient absorption, and neurotransmitter regulation.
An amino acid complex is a supplement that provides a combination of essential and non-essential amino acids, designed to assist the body in maintaining optimal health.
However, with a multitude of options available on the market, choosing the right amino acid complex can be overwhelming.
In this comprehensive guide, we will explore what you should consider when selecting an amino acid complex that suits your needs.
What Are Amino Acids?


Amino acids are organic compounds that contain an amino group and a carboxyl group.
There are 20 standard amino acids, nine of which are essential—meaning our body cannot produce them and we must obtain them from our diet.
The remaining 11 are non-essential, which means our bodies can synthesize them as needed.
What Is An Amino Acid Complex?


An amino acid complex is a formulated supplement that contains a blend of various amino acids.
It is designed to deliver a balanced ratio of essential and non-essential amino acids, usually in the form of capsules, tablets, or powders.
Why Choose an Amino Acid Complex?

Muscle Recovery and Growth: Amino acids are vital for muscle repair and growth. Athletes and fitness enthusiasts often use amino acid complexes to improve muscle recovery.


Mental Health: Amino acids like tryptophan and tyrosine are precursors to neurotransmitters such as serotonin and dopamine, which regulate mood.


Immune System: Amino acids like glutamine and arginine help in boosting the immune system.


Overall Health: Ensuring an adequate intake of amino acids is crucial for various bodily functions, including tissue repair, enzyme production, and more.
Factors to Consider When Choosing an Amino Acid Complex

Type of Amino Acids
Essential vs Non-Essential: Look for a supplement that contains a balanced ratio of both essential and non-essential amino acids for comprehensive support.
Branched-Chain Amino Acids (BCAAs): If muscle growth and repair is your primary concern, look for a complex that has a high concentration of BCAAs—leucine, isoleucine, and valine.
Form

Amino acid complexes are available in various forms—tablets, capsules, powders, and even liquids.
Your choice should depend on your lifestyle and how you intend to incorporate the supplement into your daily routine.
Ingredients

Purity: Ensure the product does not contain harmful fillers, additives, or artificial colors.


Allergens: If you have allergies to certain substances like gluten, soy, or dairy, make sure the product is free from these.
Source

Some amino acid complexes are derived from natural food sources like meat or plants, while others are synthetically produced.
Your choice may depend on dietary restrictions or ethical considerations.

Dosage
It's crucial to follow the manufacturer's recommended dosage guidelines, and consult a healthcare provider for personalized advice.
Brand Reputation
Choose a reputable brand that adheres to good manufacturing practices and provides third-party testing for quality assurance.
Price
While you shouldn't skimp on quality, compare prices to ensure you're getting the best value for your money.
Conclusions

Choosing the right amino acid complex can significantly impact your health and well-being.
By considering the type of amino acids, form, ingredients, source, dosage, brand reputation, and price, you can make an informed decision that aligns with your nutritional needs and lifestyle preferences.
Always consult a healthcare provider before starting any new supplement, especially if you have pre-existing health conditions or are taking other medications.