How to Take a Post-Workout Complex for Optimal Recovery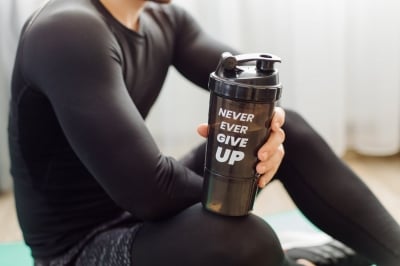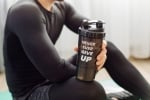 Taking a post-workout complex is a strategy many athletes and fitness enthusiasts use to enhance recovery, build muscle, and replenish depleted energy stores.
Post-workout complexes often consist of a mix of proteins, carbohydrates, amino acids, and sometimes additional components like vitamins, minerals, and electrolytes.
But when it comes to maximizing the benefits of your complex, timing, dosage, and ingredient quality can make a significant difference.
Here is your guide on how to take a post-workout complex for optimal recovery.
Identify Your Needs


Before deciding on a post-workout complex, assess your individual needs.
These can be influenced by the type of workout you've completed (strength training vs. cardio), your fitness goals (muscle gain, fat loss, or performance enhancement), and any dietary restrictions you may have (e.g., lactose intolerance, vegetarianism).
Choose High-Quality Ingredients


Proteins
Whey Protein: Quickly absorbed and rich in essential amino acids.
Casein Protein: Slow-digesting, offering a sustained release of amino acids.
Plant-based Proteins: Options like pea, hemp, and rice protein for those who prefer plant-based alternatives.
Carbohydrates

Fast-digesting carbs: Such as dextrose for quick glycogen replenishment.
Slow-digesting carbs: Like whole grains to provide a sustained energy release.
Amino Acids

BCAAs: Leucine, isoleucine, and valine for muscle repair.
L-Glutamine: For immune support and gut health.
Additional Nutrients

Electrolytes: Sodium, potassium, and magnesium for hydration.
Antioxidants: Such as Vitamin C and E for reducing oxidative stress.
Timing is Key

The Anabolic Window
The anabolic window is a period right after your workout when your body is primed for nutrient absorption.
This is usually within 30 to 60 minutes post-exercise.
Consuming your post-workout complex during this period can significantly enhance recovery and muscle growth.
Dosage

Protein
For most individuals, 20-30 grams of protein post-workout is adequate for stimulating protein synthesis.
Carbohydrates
The ratio of carbohydrates to protein can vary depending on your workout.
For strength training, a 2:1 ratio of carbs to protein can be beneficial, whereas endurance athletes may benefit from a higher ratio, like 3:1 or 4:1.
Amino Acids and Other Nutrients
Follow the recommended dosage on the product label or consult a healthcare professional for personalized advice.
Mix and Match for Personalization


Don't hesitate to adjust the components of your post-workout complex according to your needs.
For example, you can add creatine monohydrate for enhanced power output or omega-3 fatty acids for anti-inflammatory benefits.
Pay Attention to Digestibility

Choose complexes that are easy on your digestive system to ensure maximum absorption.
If you have sensitivities or allergies, look for hypoallergenic options.
Monitor and Adjust.
Track your progress over time.
If you aren't seeing the results you want, or if you're experiencing digestive issues, adjust the components, timing, or dosage of your complex.
Consult Professionals


Always consult healthcare providers and certified nutritionists before starting any new supplementation, especially if you have existing health conditions or are taking other medications.
By giving due consideration to the quality, timing, and dosage of your post-workout complex, you can optimize your recovery and be one step closer to achieving your fitness goals.