Creatine: A Comprehensive Overview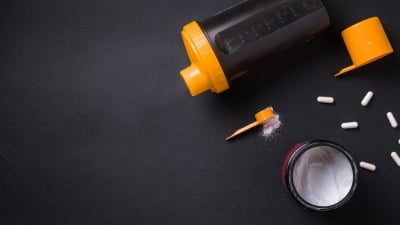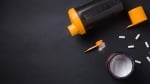 Creatine is one of the most widely researched and commonly consumed dietary supplements in the fitness and athletic communities.
It has a storied history of use, spanning several decades, and is lauded for its benefits on exercise performance and muscle growth.
This article aims to demystify creatine, examining its origins, benefits, safety profile, and the most common misconceptions associated with its use.
What is Creatine?


Creatine is a naturally occurring compound found in small amounts in certain foods, like red meat and fish, and is also synthesized in the body from the amino acids arginine, glycine, and methionine.
It's primarily stored in the muscles and is used as a rapid energy source during short-duration, high-intensity activities.
The Science Behind Creatine

When we engage in short bursts of intense activity, our muscles use a molecule called adenosine triphosphate (ATP) for energy.
ATP is the primary energy currency of the cell, but its reserves are limited. As ATP is used up, it's converted to adenosine diphosphate (ADP).
Creatine phosphate (or phosphocreatine) comes into play here.
Stored in our muscles, it donates a phosphate group to ADP, converting it back to ATP, and in turn, allowing the muscle to continue performing at high intensity for a slightly longer duration.
By supplementing with creatine, we can increase our stores of creatine phosphate, enhancing this rapid energy system.
Benefits of Creatine Supplementation

Improved Exercise Performance: Creatine supplementation has been shown to increase performance in high-intensity, short-duration activities like weight lifting, sprinting, and jumping.
Muscle Growth: Creatine can enhance muscle growth in several ways, including increasing the water content in muscle cells, raising levels of certain growth-promoting hormones, and increasing the number of satellite cells and myonuclei in muscle fibers.
Brain Health: Preliminary research indicates that creatine might have neuroprotective properties and could be beneficial in neurodegenerative diseases.
Potential Therapeutic Applications: There's ongoing research into the therapeutic effects of creatine for conditions like muscular dystrophy, congestive heart failure, and depression.
Safety and Side Effects

Numerous studies have demonstrated that creatine supplementation is safe for long-term use in healthy individuals.
However, there can be minor side effects for some:
Water Retention: Creatine can cause the muscles to hold onto more water, leading to short-term weight gain.
Digestive Disturbances: Some people may experience stomach pain, nausea, or diarrhea when consuming large amounts of creatine at once.
It's always wise to consult with a healthcare professional before starting any supplementation regimen.
Common Misconceptions

Creatine is a Steroid: This is a common myth. Creatine is not a steroid. It's a naturally occurring compound found in our diet and synthesized by our body.
Creatine Causes Kidney Damage: Studies have repeatedly shown that creatine does not cause kidney damage in healthy individuals. However, those with existing kidney problems should avoid creatine.
All Creatine is the Same: There are multiple forms of creatine on the market, including creatine monohydrate, creatine hydrochloride, and creatine ethyl ester. Of these, creatine monohydrate is the most researched and is usually recommended for its efficacy and cost-effectiveness.
Conclusion

Creatine is a well-researched, effective, and safe supplement for enhancing performance in high-intensity activities and potentially aiding in muscle growth.
As with all supplements, it's essential to use it judiciously and in the context of a balanced diet and exercise regimen.
Always consult with a healthcare professional before starting supplementation.