How to Choose Supplements with Calcium and Magnesium: A Comprehensive Guide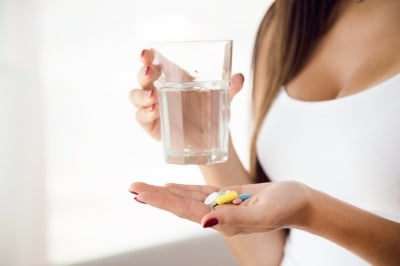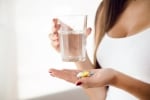 Many people turn to mineral supplements like calcium and magnesium for various health benefits, ranging from bone health to stress relief.
However, navigating the world of dietary supplements can be confusing and even overwhelming.
So how do you go about choosing the right calcium and magnesium supplement for your needs?
Here is a comprehensive guide to help you make an informed choice.
Why Calcium and Magnesium?

Calcium
Calcium is an essential mineral primarily known for its role in bone and teeth formation.
It also plays a crucial part in muscle function, nerve signaling, blood clotting, and cell division.
Magnesium


Magnesium is important for a variety of physiological functions.
These include protein formation, energy creation, muscle movements, and nervous system regulation.
It also assists in regulating other nutrients in the body, such as calcium and potassium.
Consider Your Nutritional Needs

Recommended Daily Intake
Calcium: Adult men and women should aim for 1,000-1,300 mg/day depending on age and life stage, according to the National Institutes of Health (NIH).
Magnesium: The recommended daily intake varies by age and sex, but it generally ranges between 320 mg and 420 mg for adults.
Current Diet
Before you start supplementing, evaluate your current diet to determine how much of these minerals you're already getting.
Dairy products, fortified foods, leafy greens, and certain types of fish are good sources of calcium. Nuts, legumes, and whole grains are rich in magnesium.
Types of Supplements

Calcium
Calcium Carbonate: Contains the highest amount of elemental calcium but is best absorbed when taken with food.
Calcium Citrate: Easily absorbed and doesn't require food for absorption. Good for those with low stomach acid.
Magnesium

Magnesium Oxide: Commonly used but has lower bioavailability.
Magnesium Citrate: Better absorbed than magnesium oxide and is commonly used for treating constipation.
Look for Quality

Third-party Testing: Choose a supplement that has been independently verified for quality by a third-party organization.


Read Labels: Look for additives, fillers, or allergens, especially if you have dietary restrictions or allergies.


Country of Origin: Though not a definitive indicator of quality, the country of origin may give you clues about production standards.
Dosage and Timing

Calcium: It's best to divide the dose if you need to take more than 500 mg per day, as the body can't absorb more than that at once.


Magnesium: Can be taken in one dose, but if it leads to digestive issues, you may divide the dose.


Interaction:

High doses of calcium may interfere with magnesium absorption, so it's generally not advised to take them together unless specified by a healthcare provider.
Consult Healthcare Professionals


Always consult your healthcare provider before starting any new supplements, especially if you have existing health conditions or take other medications.
Your doctor can help determine the appropriate type and dosage for your needs.
Final Thoughts

Choosing the right calcium and magnesium supplement is essential for maximizing benefits and minimizing risks.
By understanding your nutritional needs, researching types of supplements, and consulting healthcare professionals, you can make a well-informed choice for your health and well-being.
Disclaimer: This article is for informational purposes only and should not be considered as medical advice.