Creative Ways to Fit In Cardio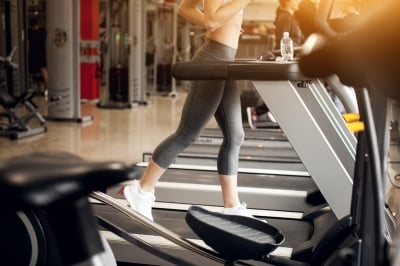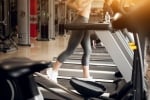 Cardiovascular exercises are integral to any fitness routine.
Not only do they help improve cardiovascular health, but they also aid in weight loss, increase lung capacity, and reduce stress.
But let's face it: Running on a treadmill or cycling on a stationary bike can get monotonous.
Thankfully, researchers and fitness experts have been exploring creative ways to infuse cardio into everyday activities.
Below are some innovative methods, all supported by scientific research, to make your heart rate soar without the bore.
Dive Deeper: High-Intensity Interval Dancing (HIID)
You've probably heard of High-Intensity Interval Training (HIIT). It's that workout that has you performing short bursts of high-intensity exercises followed by brief rest periods. Now, imagine combining the electrifying energy of dance with the structured intensity of HIIT. Welcome to High-Intensity Interval Dancing (HIID)!
The Science Behind HIID Source: ScienceDirect
HIID isn't just a spontaneous fusion of dance and exercise; it's backed by science. According to a study on ScienceDirect, integrating high-intensity intervals into dance routines can not only elevate one's heart rate and offer a robust cardiovascular workout but also improve metabolic health. Essentially, when you're pushing your body with those dance moves, you're not just having fun—you're also optimizing your body's energy usage and fat burning potential.
Why HIID Over Traditional Cardio?
While the traditional treadmill run or the elliptical ride has its merits, HIID offers a unique combination of benefits:
Mental Wellness Boost: Dancing is intrinsically tied to emotional expression. As you move to the rhythm, you're not just burning calories; you're also releasing pent-up stress and boosting your mood. As the beats drop, so do your worries.


Full-Body Workout: While HIIT focuses on targeted muscle groups, dancing engages the whole body. From your head to your toes, every part gets involved, offering a comprehensive workout.


Social Interaction: HIID can be a group activity. Join a class or just gather some friends; dancing in a group can be a fun way to bond and motivate each other.


Versatility: No matter your favorite genre, be it salsa, hip-hop, or even classical, you can adapt HIID to fit your preferred style.
Incorporating HIID Into Your Routine
Starting with HIID doesn't require a grand setup. Here's a simple routine to get you moving:
Warm-up: Start with a 5-minute light dance, focusing on fluid movements to get those muscles warmed up.


Intervals: Dance vigorously for 30 seconds, pouring all your energy into every move. Follow it up with a 30-second rest or slow dance.


Repeat: Do this interval cycle for about 15-20 minutes.


Cool Down: Wind down with a 5-minute slow dance, focusing on stretching and deep breaths.
Conclusion
Whether you're a seasoned dancer or someone with two left feet, HIID can be tailored to fit your comfort level. It's all about moving, enjoying, and letting the rhythm guide your heart rate. So the next time you're dreading that cardio session, switch things up, turn on your favorite track, and dance your way to fitness.
VR-Based Cardio Workouts
Step aside, treadmills and ellipticals—there's a new player in the cardio arena. Virtual Reality (VR) is revolutionizing the way we approach cardiovascular exercise, and it's about time we embraced this wave. Ever thought of climbing a picturesque mountain, exploring fantasy worlds, or even boxing a virtual opponent, all while staying in the comfort of your living room? With VR-based cardio workouts, this is not just possible; it's a reality!
The Science Underpinning VR Cardio Source: PubMed
It's not just the cool factor that makes VR workouts a hit; there's concrete science to back it up. A study from PubMed highlights that VR-based fitness games can deliver moderate to high-intensity cardiovascular workouts, effectively elevating heart rate. Essentially, the immersive experience tricks the mind, making the body exert more, turning a fun game into a genuine workout session.
Benefits Beyond The Beats
Engagement: One of the primary reasons people drift away from regular cardio is monotony. VR introduces an element of exploration and unpredictability, ensuring the user remains engaged.


Holistic Training: Many VR games require comprehensive body movement. Whether it's ducking, jumping, or dodging, you're moving more than just your legs. This ensures a full-body workout.


Flexibility: Raining outside? No problem! VR workouts are perfect for indoor settings. No more missing out on cardio because of external factors.


Safety: With the controlled environment of VR, the risk of injuries, like tripping or colliding, reduces drastically.
Getting Started With VR Cardio
Embarking on the VR fitness journey is simpler than one might think:
Gear Up: Invest in a good-quality VR headset. Many reputable brands offer motion tracking, which enhances the experience.


Choose Your Game: The VR fitness market is booming. Whether you fancy boxing, dancing, or even a fantasy adventure, there's a game tailored for your cardio needs.


Space Matters: Ensure you have ample space around you. A clear area prevents any unwanted collisions with furniture.


Track Progress: Many VR games come with built-in trackers that monitor calories burnt, heart rate, and more, ensuring you're on top of your fitness game.
In The End...
VR-based cardio workouts blend the boundaries between the digital and real worlds. They harness the immersive power of VR to deliver effective workouts, ensuring that fitness remains enjoyable. As the world of VR continues to evolve, one thing is certain—the future of cardio is exciting, immersive, and just a headset away!
Journey to Health: Incorporate Active Commuting
It's a bright Monday morning. Instead of groggily hopping into your car or cramming yourself into a subway car, picture yourself briskly cycling through the city or power-walking through a park on your way to work. This is the essence of active commuting. And beyond the fresh air and scenic views, there's a world of benefits to this approach, both for your health and the environment.
The Science Behind Active Commuting Source: Nature
Active commuting isn't just a trendy buzzword; it's a health recommendation grounded in science. According to a study from Nature, integrating active methods of commuting, like cycling and walking, can have substantial health payoffs. Not only do these modes offer an effective cardiovascular workout, but they also play a pivotal role in reducing the risk of cardiovascular diseases. The reason? Continuous, moderate-intensity movement, integral to commuting, optimally engages the heart, ensuring improved circulation and heart health.
From Wheels to Heels: Modes of Active Commuting Active commuting can be tailored according to your comfort, location, and fitness level:
Cycling: This isn't just for Tour de France aspirants. Urban cycling is gaining traction, with cities globally developing bike-friendly infrastructure. Apart from toning your legs and butt, cycling offers an excellent cardio workout.


Walking: The most primal mode of transport and perhaps the most effective. From toning muscles to improving heart health, the benefits of walking are extensive.


Skateboarding and Rollerblading: Ideal for those who crave a dash of adrenaline in their commute. It's an excellent way to enhance balance and coordination.


Mix and Match: Who said you need to stick to one mode? You can cycle to the train station, take the train, and then walk from the station to your office.
Advantages Beyond Cardio
Mental Health Boost: Active commuting isn't just a treat for the body but also for the mind. The continuous movement aids in the release of endorphins, the body's feel-good hormones. This can set a positive tone for the day, reducing feelings of stress and anxiety.


Eco-friendly: Cars, especially those running on fossil fuels, are significant contributors to global pollution. By opting for active commuting, you're not just taking care of your heart, but also Mother Earth's.


Economical: Think about the money saved on fuel, public transport tickets, and even gym memberships. Active commuting can be light on the pocket, making it a financially sound choice.


Social Interaction: Walking or cycling groups can introduce you to fellow commuters, fostering community feelings and social interactions.
Challenges and Solutions
While the benefits are numerous, like all things, active commuting has its set of challenges:
Weather Woes: Rain, snow, and harsh sun can deter even the most enthusiastic commuter.
Solution: Always be prepared. Carry rain gear, invest in good-quality UV protection wear, and keep yourself hydrated.


Sweat Stress: The idea of reaching work drenched in sweat is unappealing to many.
Solution: Carry a change of clothes, use locker facilities, or even scout for nearby gyms where you can freshen up before stepping into work.


Safety Concerns: Traffic accidents are a genuine concern, especially in busy urban settings.
Solution: Wear protective gear, ensure you're visible by using reflectors, and always stay aware of your surroundings. Also, advocate for or support local initiatives promoting safer streets for pedestrians and cyclists.
Getting Started With Active Commuting
Embarking on the active commuting journey requires planning:
Start Slow: If you're new, don't overburden yourself. Start by walking or cycling once a week and then gradually increase.
Equip Yourself: Invest in good-quality gear. If cycling, ensure your bike is in top shape. For walking, invest in comfortable shoes.
Stay Hydrated: Always carry water. Staying hydrated ensures optimal muscle function and prevents fatigue.
Track Your Progress: Use fitness trackers or smartphone apps to keep tabs on distance covered, calories burnt, and heart rate.
Final Thoughts
The journey from your home to your workplace (or any other destination) doesn't have to be mundane or sedentary. By incorporating active commuting into your routine, you're not only introducing a fitness element into your day but also contributing positively to the environment.
In a world that's rapidly urbanizing, the need for sustainable and health-oriented solutions is paramount. Active commuting isn't just a step towards personal health but a stride towards a greener, healthier world. So, strap on those shoes or hop onto that bike, because your journey to health has never been this scenic.
Unleashing Fitness: Functional Play Workouts
Picture this: You're at the park, not just jogging in a straight path or doing static lunges, but playing tag, swinging from the monkey bars, or even engaging in a friendly tug of war. This idea of transforming routine workouts into play is the core of functional play workouts. While it might seem reminiscent of your childhood days, this approach is firmly rooted in science and can be a game-changer for adults looking to invigorate their fitness routine.
Unpacking The Science of Functional Play Source: PubMed
Beneath the veil of fun, there's a wealth of scientific evidence backing the merits of functional play. According to a study from PubMed, play-based activities that require functional movements (actions that mimic everyday activities) are highly effective in enhancing muscle coordination, cardiovascular health, and even cognitive functions. Essentially, when you play, you're not just improving your physical fitness; you're sharpening your mind and enhancing your muscle memory.
Rediscovering The Joy of Movement The essence of functional play workouts lies in its spontaneity and diversity:
Parkour: Often referred to as 'urban gymnastics,' parkour is all about moving from point A to point B in the most efficient manner, using only your body. Jumping over walls, swinging around lampposts, and scaling ledges can be a full-body workout.


Obstacle Courses: Create a simple obstacle course in your backyard or local park. It could include activities like crawling under ropes, jumping over barriers, or swinging across a makeshift stream.


Games with Functional Movements: Think of traditional games like 'Duck Duck Goose,' 'Hopscotch,' or even 'Capture the Flag.' These games inherently have several functional movements like squatting, jumping, and sprinting.


Dance: Not the structured form but spontaneous dancing, letting your body move freely. This is not just a cardiovascular workout but also a fantastic way to release stress.
Benefits Beyond the Cardio Rush
Cognitive Boost: Play-based activities often require quick thinking and strategy. This can sharpen your cognitive abilities, improving reflexes and decision-making skills.


Mood Enhancement: Play releases endorphins, serotonin, and dopamine, the brain's feel-good neurotransmitters. This can significantly uplift your mood, driving away blues.


Social Connections: Engaging in group play can help in fostering bonds, enhancing team spirit, and improving communication skills.


Skill Development: Functional play can hone various skills like balance, agility, coordination, and spatial awareness.
Challenges and Overcoming Them
Like all fitness approaches, functional play has its hurdles:
Fear of Judgement: Many adults fear being judged for indulging in activities deemed 'childish.'
Solution: Remember, fitness has no age. Engage in play-based workouts in like-minded groups or communities where everyone shares the same enthusiasm.


Potential for Injury: Play can sometimes be unpredictable, leading to potential injuries.
Solution: Always do a warm-up before starting, be aware of your surroundings, and listen to your body. If something feels off, stop.


Lack of Structure: Those used to structured gym routines might find the unpredictability of play challenging.
Solution: Start by integrating small play intervals in your regular workout. For example, after a 20-minute run, indulge in 10 minutes of play.
Incorporating Functional Play in Your Routine
Start Small: If you're new to this, begin with short, 10-minute play sessions post your regular workout.


Engage in Group Activities: Join a local sports club or even form a play group with friends or neighbors.


Use Play as a Reward: Had a strenuous week of workouts? Reward yourself with a play session over the weekend.


Safety First: Whether you're climbing a tree or playing tag, always prioritize safety. This includes wearing appropriate gear and ensuring the play environment is safe.
The Bottom Line
In the hustle and bustle of modern life, we often forget the pure joy of play. Functional play workouts remind us of this lost art, bridging the gap between fitness and fun. This approach not only revitalizes our exercise regimen but also reintroduces us to the child within.
So the next time you're dreading that hour-long treadmill session, consider heading to the park and playing a game of tag or trying your hand at parkour. Because sometimes, the path to optimal fitness is paved with fun and games.
A New Dawn in Cardio Fitness

The age-old adage, "Variety is the spice of life," couldn't be more accurate when it comes to fitness. In a rapidly evolving world, where the boundaries of technology, science, and innovation blur, fitness is no longer restricted to the confines of gyms and running tracks. Cardiovascular health, a cornerstone of overall well-being, is now within reach in more ways than we ever imagined.
Drawing insights from ScienceDirect, it's evident that engaging in varied forms of cardio not only boosts heart health but also addresses multiple facets of overall fitness. From enhancing muscle coordination and balance to providing cognitive stimulation, these creative workouts offer a holistic approach to health. Gone are the days when cardio was synonymous with monotonous treadmill sessions or endless cycling. Today, it's about how effectively you can blend fun with fitness, ensuring longevity and consistency in your regimen.

As the research from Nature suggests, workouts that you enjoy not only have a higher adherence rate but also lead to enhanced mental well-being.
The dopamine release associated with fun workouts acts as a natural antidepressant, making you look forward to your next session.
This is the magic of integrating joy with exercise.
Furthermore, let's not forget the communal aspect.
Many of these innovative cardio methods, as highlighted by PubMed, promote social interaction, which is a potent antidote to the feelings of isolation in our digitally dominated era.
In essence, the new-age cardio is not just about getting your heart rate up; it's about lifting your spirit, building connections, and celebrating the joy of movement.
As you explore these innovative workout avenues, remember that every step, jump, or dance move is a tribute to your heart's health.
Embrace the journey, cherish the process, and let the rhythm of your heart be your guiding beat.
Fitness is not just a destination; it's a thrilling, fulfilling journey. Dive in, explore, and let the magic unfold!