What Happens to the Body if You Drink Coffee Every Day?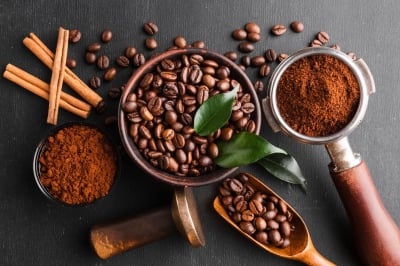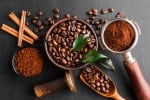 Coffee, a ubiquitous beverage around the world, has been both extolled for its health benefits and criticized for potential health risks.
Millions of people indulge in their daily cup (or cups) of joe, relying on its caffeine boost to kickstart their morning or sustain their afternoon.
However, like any substance, there are effects — both positive and negative — to consider when making coffee a daily habit.
Enhanced Cognitive Function

Caffeine, a primary component of coffee, is a central nervous system stimulant.
Daily consumption can lead to:
Improved mental alertness: A quick caffeine fix can combat drowsiness and increase alertness.
Boosted mood: Caffeine can stimulate the release of neurotransmitters like dopamine and norepinephrine, potentially leading to enhanced mood and even reduced risk of depression in some cases.
Digestive System Impact

Increased acid production: Coffee, particularly on an empty stomach, can boost acid production in your stomach, leading to acid reflux or stomach upset for some people.


Laxative effect: Coffee may speed up bowel movements.
This is not solely due to caffeine, as even decaffeinated coffee can have this effect.
Cardiovascular System

Short-term blood pressure increase: Caffeine can lead to temporary increases in blood pressure.


Improved heart health (with moderation): Some studies have shown that moderate coffee consumption is linked with a reduced risk of stroke and certain heart diseases.
Impact on Bones


Potential reduced bone density
Excessive coffee drinking might lead to decreased calcium absorption, potentially affecting bone health.
Enhanced Physical Performance

Caffeine can increase adrenaline levels, potentially boosting physical performance and aiding fat burning.
Metabolism Boost
Caffeine can increase the metabolic rate, aiding in fat burning.
This is why it's a common ingredient in weight loss supplements.
Antioxidant Properties
Coffee is a rich source of antioxidants, which are vital for fighting free radicals in the body.
These compounds can help in reducing inflammation, potentially lowering the risk of certain diseases.
Potential Risks and Side Effects

Insomnia and disturbed sleep: Drinking coffee late in the day can interfere with the sleep cycle due to its caffeine content.


Dependency: Regular coffee drinkers can become dependent on caffeine and may experience withdrawal symptoms like headache, fatigue, and irritability if they miss their usual dose.


Anxiety: Excessive caffeine intake can lead to increased anxiety or exacerbate symptoms in individuals predisposed to anxiety disorders.
Long-term Benefits

Reduced risk of certain diseases: Regular coffee consumption has been linked with a reduced risk of diseases such as Alzheimer's, Parkinson's, Type 2 diabetes, and certain types of cancer.


Liver protection: Coffee drinkers might have a reduced risk of liver diseases, including cirrhosis and liver cancer.
Conclusion


Like any dietary habit, moderation is key when it comes to coffee consumption.
While there are several health benefits to be garnered from your daily brew, it's also essential to be aware of the potential side effects, especially if consumed in large amounts.
Each person's tolerance and reaction to coffee can vary, so it's always a good idea to listen to your body and consult with a healthcare professional if you have specific health concerns or conditions.