How to Choose a Fat Burner: A Guide for Athletes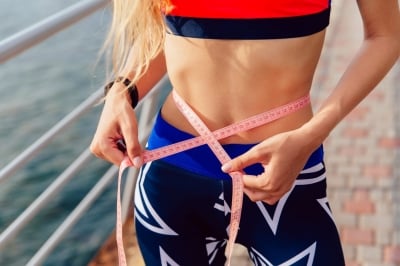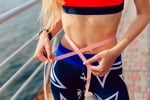 Losing excess body fat can enhance an athlete's performance, improve aesthetics, and optimize overall health.
While nutrition and exercise remain the cornerstones of fat loss, many athletes turn to fat burners to give them an extra edge.
However, not all fat burners are created equal.
Here's a guide to help athletes choose the right supplement:
Understand the Basics

What are fat burners?
Fat burners are supplements designed to accelerate the body's fat metabolism or reduce fat absorption.
They can increase energy, fat oxidation, and enhance weight loss.
However, it's important to note that no fat burner can substitute a balanced diet and regular exercise.
Know the Key Ingredients

When perusing the vast array of fat burners on the market, you'll notice several common ingredients.
Some of the popular and researched ingredients include:
Caffeine: A well-known stimulant that can increase metabolism and boost energy.
Green Tea Extract: Contains catechins that may enhance fat oxidation.
L-Carnitine: Amino acid that transports fat into the mitochondria for energy.
CLA (Conjugated Linoleic Acid): A fatty acid that may help reduce body fat.
Capsaicin: Compound found in chili peppers that can boost metabolism.
Forskolin: Extracted from the Coleus plant, which may promote fat loss.
Assess Your Needs and Goals

An endurance athlete might have different needs compared to a bodybuilder.
While one might look for sustained energy without the jitters, the other might want to accelerate fat loss in the shortest time possible.
Define your goals clearly to align with the best product.
Beware of Proprietary Blends


Some manufacturers use proprietary blends in their products, where they list multiple ingredients under a common title without disclosing the individual amounts.
This can make it hard to determine the effectiveness and safety of the supplement.
It's generally better to opt for products that clearly list out the quantity of each ingredient.
Athletes: Watch Out for Banned Substances


Doping is a serious concern in professional sports.
Before consuming any supplement, athletes should ensure that it doesn't contain any prohibited substances.
Check with sports governing bodies like WADA (World Anti-Doping Agency) for a list of banned substances.
Research Clinical Studies and Reviews


Ensure the fat burner you're interested in is backed by credible scientific research.
Some companies might make exaggerated claims without solid evidence.
Independent reviews and testimonials can also provide insight into the efficacy of a product.
Monitor Stimulant Intake


Many fat burners contain stimulants, which can interfere with sleep, lead to anxiety, or cause heart palpitations.
If you consume other sources of caffeine (like coffee or energy drinks), account for total daily intake to avoid potential side effects.
Consult with a Healthcare Professional


Before starting any supplement, especially fat burners, it's wise to consult with a healthcare or nutrition professional.
They can provide guidance based on your health status and specific goals.
Conclusion

For athletes, choosing the right fat burner can make a difference in achieving specific performance or aesthetic goals.
However, it's crucial to approach the process with a discerning eye, prioritizing safety, and effectiveness.
Remember, while fat burners can provide a boost, there's no replacement for a balanced diet, consistent training, and recovery.