L-Carnitine and Diet Compliance: A Synergistic Relationship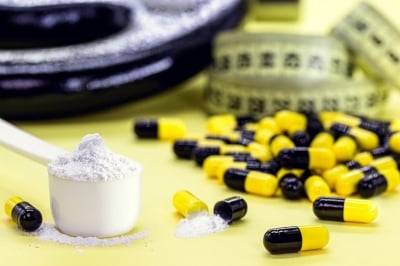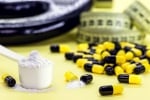 L-carnitine, a naturally occurring amino acid derivative, has garnered significant attention in the health and fitness world.
Not only is it commonly used as a supplement for improved athletic performance and weight management, but recent research has also pointed to its potential role in enhancing diet compliance.
Let's delve into how L-carnitine may bolster an individual's commitment and adherence to their chosen dietary regime.
Understanding L-Carnitine

L-carnitine is an amino acid derivative responsible for transporting fatty acids into the mitochondria, the powerhouse of cells.
By doing this, it facilitates the production of energy from fat.
While our bodies produce L-carnitine naturally, and it's also present in foods like meat, fish, and dairy, supplementation can enhance certain bodily functions.
Elevated Energy Levels

A primary reason people struggle with diet compliance is the sensation of feeling sluggish or fatigued, especially when transitioning to a caloric deficit or altering macronutrient ratios.
L-carnitine, by promoting fatty acid metabolism, can potentially increase energy levels.
Enhanced energy can make individuals feel more motivated and less likely to deviate from their diet due to fatigue-related cravings or lack of motivation.
Supporting Mental Clarity

Brain fog and irritability are common complaints among those who switch to a restrictive diet.
L-carnitine has shown potential in boosting cognitive function and reducing feelings of mental fatigue.
A clearer and more alert mind may lead to better decision-making, helping individuals resist temptations that deviate from their dietary goals.
Stabilizing Mood

Dieting can sometimes lead to mood swings or feelings of sadness.
L-carnitine has been linked to increasing the levels of certain neurotransmitters in the brain that are associated with mood regulation, such as serotonin and dopamine.
A stable mood can significantly improve diet compliance, as emotional eating or "cheating" is less likely when one's mood is balanced.
Reducing Muscle Soreness

For those incorporating exercise into their routine alongside dieting, muscle soreness can be a deterrent.
There's evidence suggesting that L-carnitine can reduce muscle damage and inflammation, thereby decreasing soreness.
This benefit makes it easier for individuals to stay consistent with their exercise regimes, which in turn supports diet compliance.
Optimizing Fat Metabolism

While L-carnitine doesn't magically melt fat away, it does play a role in the body's ability to burn fat as an energy source.
When combined with a proper diet and exercise, it can potentially enhance fat loss, leading to more visible results in a shorter time frame.
Observing tangible progress can significantly boost motivation, making it easier to stick to a diet.
Conclusion

While L-carnitine offers several advantages that can aid diet compliance, it's essential to remember that supplementation should be viewed as a complementary approach.
No supplement can replace the benefits of a balanced diet, adequate sleep, regular exercise, and hydration.
However, when used appropriately and in conjunction with a holistic approach to health, L-carnitine can indeed become a valuable ally in one's journey towards better health and diet adherence.
As always, before starting any supplementation, it's wise to consult with a healthcare professional.