The Effect of Taurine for Weight Loss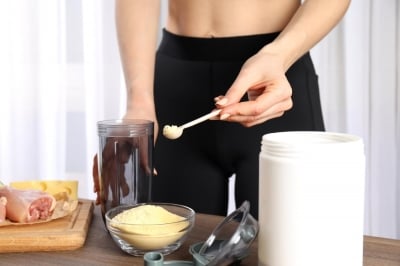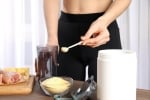 Taurine, an amino acid commonly found in many foods and often included as an ingredient in energy drinks, has garnered attention for its potential role in weight loss.
Understanding the scientific nuances behind its potential benefits and limitations is essential for anyone considering its use for this purpose.
In this article, we'll explore the research surrounding taurine and its connection to weight loss.
What is Taurine?

Taurine is a type of amino acid known as a beta-amino acid. It's naturally found in various foods such as meat, fish, and dairy.
The human body can also produce taurine on its own.
It plays a crucial role in several physiological processes including nerve function, regulation of water and mineral salts in the blood, and the function of the heart and muscles.
Taurine and Weight Loss: The Connection

Several studies have examined the relationship between taurine supplementation and various health effects. The potential effect on weight loss can be broken down into a few categories:
Metabolic Enhancement: Taurine has been shown to improve lipid metabolism in certain animal studies. This means it could potentially help the body burn fat more effectively. Additionally, taurine might improve glucose tolerance, which could play a role in managing weight.
Appetite Regulation: Some animal studies suggest taurine could affect neurotransmitters in the brain, which might play a role in appetite regulation. However, the exact mechanism and whether it translates to humans remain unclear.
Energy Expenditure: The inclusion of taurine in energy drinks might suggest that it boosts energy and metabolism, thereby increasing calorie burn. Some animal research indicates that taurine might increase energy expenditure, but evidence in humans is less robust.
Anti-inflammatory Effects: Chronic inflammation can be linked with obesity. Taurine exhibits anti-inflammatory properties, which could theoretically aid in weight management, though this avenue requires more research.
Considerations and Limitations

Dosage: The ideal dosage of taurine for weight loss hasn't been definitively established. Most energy drinks contain amounts far below the doses used in animal studies showing weight loss benefits.
Side Effects: While taurine is generally considered safe, excessive consumption can lead to potential side effects such as diarrhea, nausea, and headache.
Limited Human Studies: Much of the research pointing to the weight loss benefits of taurine has been conducted on animals. Results from animal studies don't always translate directly to humans.
Complementary Actions: While taurine might aid weight loss, it's unlikely to be a miracle solution on its own. Any potential benefits are likely best realized when combined with a balanced diet and regular exercise.
Conclusion

Taurine holds some promise in the realm of weight loss based on preliminary studies, particularly concerning its effect on metabolism and energy expenditure.
However, until more comprehensive research, especially on humans, becomes available, it's essential to approach the idea of using taurine exclusively for weight loss with caution.
For those interested in incorporating taurine for health benefits, it's always a good idea to consult with a healthcare professional, particularly if considering supplementation beyond what's commonly found in the diet.