How to Choose a Pre-Workout Complex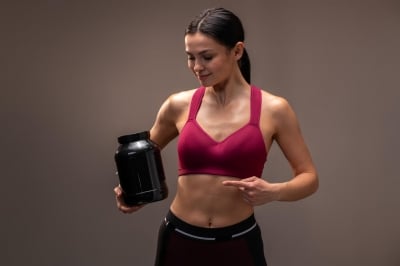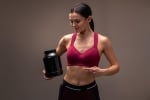 Fitness enthusiasts are constantly seeking ways to optimize their training sessions.
One tool many athletes and gym-goers use is a pre-workout complex (or pre-workout supplement).
These products aim to boost energy, focus, endurance, and power during exercise.
But with so many options on the market, how do you select the right one?
Here's a guide to help you navigate the world of pre-workouts.
Identify Your Goals

Before diving into the intricacies of pre-workout complexes, understand why you want one in the first place.
Are you looking for:
More energy?
Increased strength?
Better endurance?
Enhanced focus?
Your goals will dictate the ingredients you should look for.
Understand Key Ingredients

There are numerous ingredients in the world of pre-workouts, but some are more common and well-researched than others:
Caffeine: A stimulant that boosts energy and focus. The amount in pre-workouts varies, but 150-300mg is typical.
If you're sensitive to caffeine, seek lower dosages or caffeine-free options.


Beta-Alanine: Can enhance muscular endurance. It's also known to cause a tingling sensation, which some users love and others don't.


Creatine Monohydrate: Helps with power and muscle growth. It's one of the most researched and effective supplements in sports nutrition.


Citrulline Malate: Aims to improve blood flow to muscles, which can boost endurance and pump.


BCAAs (Branched-Chain Amino Acids): Can promote muscle recovery and endurance.
Check for Proprietary Blends

Some manufacturers hide individual ingredient dosages under the umbrella of a "proprietary blend."
This makes it hard to know if you're getting effective doses of each ingredient.
It's generally preferable to choose products that list the exact amounts of all components.
Beware of Fillers and Additives


Some pre-workouts contain fillers, artificial colors, or excessive sweeteners.
Read labels carefully and decide what you're comfortable consuming.
Read Reviews and Recommendations


See what other users are saying about a product.
Reviews can provide insights into effectiveness, taste, mixability, and potential side effects.
Consider Cost


Like all products, there's a range of price points for pre-workouts.
More expensive doesn't always mean better. Calculate cost per serving and consider how it fits into your budget.
Sample Before Committing


If possible, try a single-serving sample before purchasing a large tub.
This will let you assess taste and see how your body reacts.
Consult a Healthcare Professional

It's always a good idea to discuss any new supplement regimen with a healthcare professional, especially if you have underlying health conditions or are on medication.
Monitor Your Body's Response
Once you've chosen a pre-workout, pay attention to how your body reacts.
If you experience jitters, headaches, or any other adverse effects, it might not be the right fit.
Always remember that everyone's body can react differently.
Remember, It's a Supplement


While a pre-workout can be beneficial, it's not a magic potion.
Your diet, hydration, sleep, and overall training program play more significant roles in your fitness results.
Use pre-workouts as a tool, not a crutch.
Conclusion

Choosing the right pre-workout complex can feel overwhelming with the plethora of options available.
However, by understanding your goals, being informed about key ingredients, and doing diligent research, you can find a product that aligns with your fitness aspirations.
Remember, the best pre-workout is the one that meets your individual needs and helps you perform at your best.