The Use of Turmeric and Ginger as Effective Painkillers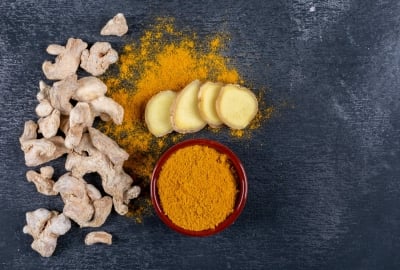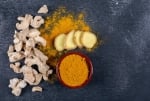 In the ever-evolving world of natural health and wellness, many traditional remedies have stood the test of time.
Two such remedies are turmeric and ginger, both commonly used in ancient medicine and now widely researched for their potential benefits in modern science.
Among their reputed benefits, their role as natural painkillers has garnered considerable attention.
In this article, we will explore how these two plants can potentially alleviate pain and the scientific basis behind these claims.
Historical Background

Turmeric (Curcuma longa) and ginger (Zingiber officinale) are both rhizomatous plants native to Asia.
For thousands of years, they have been used in Ayurvedic, Chinese, and other traditional medicine systems for a myriad of health conditions.
Both these roots have been ingested for their flavors, as well as for their anti-inflammatory and analgesic (pain-relieving) properties.
Turmeric and its Active Compound: Curcumin

The bright yellow-orange hue of turmeric is attributed to its active compound, curcumin.
It's this compound that has been the primary focus of scientific studies related to pain relief.
Anti-inflammatory Action: One of the primary reasons turmeric is effective against pain is because of its powerful anti-inflammatory effects. Chronic inflammation can be a significant cause of pain, especially in conditions like arthritis. Curcumin has been shown to be as effective as some over-the-counter non-steroidal anti-inflammatory drugs (NSAIDs) without the side effects.


Oxidative Stress Reduction: Curcumin is also a potent antioxidant. By combating oxidative stress, it plays a role in pain reduction, especially in conditions where oxidative damage is a contributing factor.
Ginger and its Pain-relieving Mechanisms

Ginger, with its spicy and aromatic flavor, contains bioactive compounds like gingerol, which is responsible for many of its health benefits.
Muscle Pain and Soreness: Studies have indicated that daily intake of ginger can lead to moderate reductions in muscle pain resulting from exercise-induced muscle injury.


Menstrual Pain: Some studies have shown that ginger can be effective in reducing menstrual pain in women, especially when taken at the onset of the menstrual period.


Osteoarthritis: There's evidence suggesting that ginger could help reduce pain associated with osteoarthritis, a degenerative joint condition.
Comparisons with Conventional Painkillers

Both turmeric and ginger have demonstrated promising results in reducing pain, and they come with the added benefit of having fewer side effects than many conventional painkillers.
However, it's essential to note:
Dosage: Effective doses of turmeric and ginger can be quite high, especially when compared to the amounts typically used in cooking. Supplements often provide a concentrated form, but it's essential to opt for high-quality products and consult with a healthcare provider for proper dosage.


Interactions: Both turmeric and ginger can interact with certain medications, including blood thinners. Always consult with a doctor before starting any supplement, especially if you are on medications.
Conclusion

Turmeric and ginger, deeply rooted in ancient medicinal practices, are emerging as potential natural alternatives to conventional painkillers.
While they may not replace these medications entirely, they offer a complementary approach to pain management for many individuals.
As always, further research is needed, and individual responses can vary.
If considering these remedies for pain relief, it's essential to approach their use with knowledge and under the guidance of healthcare professionals.