Nutrition for Fat Burning: An In-Depth Guide to Make Every Calorie Count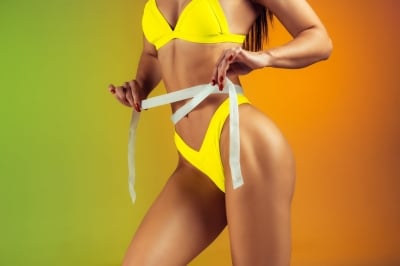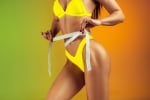 Losing weight and burning fat are goals that have created a multibillion-dollar industry, filled with fad diets, "miracle" pills, and contradicting advice.
However, at the core of fat loss lies a straightforward scientific principle: achieving a calorie deficit by burning more calories than you consume.
While exercise is an essential part of this equation, nutrition arguably plays a more significant role.
This extended article dives deeper into the nutritional aspects that can aid fat burning and offer you a roadmap for your weight-loss journey.
The Importance of Macronutrients

Proteins
Why They Help: Proteins are not only essential for muscle repair and recovery, but they also have a high thermic effect.
This means that your body uses more energy to digest proteins than it does to digest fats or carbohydrates. A diet rich in proteins can, therefore, aid in burning more calories.
Recommended Daily Intake: Aim for at least 1.2 to 2.0 grams of protein per kilogram of body weight, depending on your activity level.
Sources: Lean meats such as chicken and turkey, fish, eggs, and plant-based proteins like lentils and chickpeas.
Carbohydrates

Why They Help: Carbohydrates are your body's primary energy source. When chosen wisely, they provide the sustained energy required for daily activities and workouts. Low-glycemic carbohydrates are released slowly into the bloodstream, offering steady energy and less fat storage.
Recommended Daily Intake: The percentage of carbohydrates in your diet can vary based on activity levels but aim for 45-65% of total calorie intake.
Sources: Opt for complex carbs like whole grains, fruits, and vegetables.
Fats

Why They Help: Healthy fats are essential for hormone production, including hormones like testosterone that are involved in muscle building.
A moderate amount of healthy fats can also control your appetite by promoting satiety.
Recommended Daily Intake: Aim for fats to make up about 20-35% of your total caloric intake.
Sources: Avocados, nuts and seeds, olive oil, and fatty fish like salmon and mackerel.
Micronutrients, Phytonutrients, and More

Vitamin D
How It Helps: Vitamin D is not only essential for bone health but also plays a role in weight management.
It works synergistically with calcium to regulate insulin sensitivity.
Sources: Fatty fish, fortified foods, and sunlight.
Iron

How It Helps: Iron is vital for transporting oxygen in your bloodstream, which is crucial for energy production and aerobic exercise.
Low iron levels can make you feel fatigued and compromise your workout performance.
Sources: Red meat, lentils, and spinach.
Polyphenols

How They Help: These plant compounds have antioxidant properties and can also increase metabolism.
Sources: Green tea, blueberries, dark chocolate.
Fiber

How It Helps: Fiber can regulate blood sugar levels, thereby preventing insulin spikes that lead to fat storage.
It also helps in making you feel full.
Sources: Whole grains, fruits, vegetables, and legumes.
Timing, Portion Control, and Eating Patterns

Intermittent Fasting
How It Helps: Intermittent fasting restricts eating to specific windows, which can naturally limit caloric intake. It also may have metabolic benefits, like improved insulin sensitivity.
Small, Frequent Meals
How They Help: Eating small, frequent meals can keep your metabolism active, regulate blood sugar, and prevent binge eating.
Other Considerations

Hydration
Proper hydration is crucial for optimal metabolic rate.
Water can also help control your appetite and may even slightly increase calorie burning.
Supplements
While not a substitute for a balanced diet, certain supplements like caffeine, conjugated linoleic acid (CLA), and L-carnitine have been shown to assist in fat burning to some extent.
Always consult a healthcare provider before starting any supplement regimen.
Conclusion

Nutrition is a complex but crucial element in the fat-burning process.
It's not just about creating a calorie deficit but also about optimizing your calorie quality to fuel your body correctly.
By understanding the roles of different nutrients and incorporating them wisely into your diet, you can make your weight loss journey more efficient and sustainable.
Always consult with healthcare providers like a registered dietitian or physician before making significant changes to your nutrition or exercise program.