How to Eat with Iron Deficiency: Boosting Your Iron Intake Naturally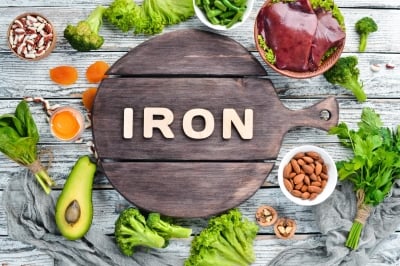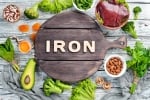 Iron deficiency is one of the most common nutritional deficiencies in the world.
It can lead to anemia, a condition characterized by reduced oxygen-carrying capacity of the blood, leading to symptoms like fatigue, paleness, and shortness of breath.
Adjusting your diet can play a crucial role in managing and preventing iron deficiency.
Here's how you can optimize your diet for better iron absorption.
Know Your Iron Sources

Iron comes in two forms: heme and non-heme.
Heme iron is derived from animal sources and is more readily absorbed by the body. Foods rich in heme iron include:
Red meats (beef, lamb, and pork)
Poultry
Fish
Shellfish
Non-heme iron comes from plant sources and isn't absorbed as efficiently as heme iron. However, with the right combination of foods, you can boost its absorption. Foods high in non-heme iron include:
Spinach and other dark green leafy vegetables
Lentils and beans
Pumpkin and sesame seeds
Fortified cereals
Tofu
Quinoa
Enhance Iron Absorption

Certain foods can enhance the body's ability to absorb iron:
Vitamin C: Consuming foods rich in vitamin C alongside iron-rich foods can significantly increase non-heme iron absorption. Examples include bell peppers, broccoli, strawberries, oranges, and kiwi.
Meat, poultry, and fish: These not only contain heme iron but also promote the absorption of non-heme iron when eaten together with plant sources.
Avoid Iron Absorption Inhibitors

Some foods and drinks can hinder iron absorption:
Calcium-rich foods: While calcium is essential for health, it can inhibit both heme and non-heme iron absorption. Try to separate calcium and iron intake.
Tannins in tea and coffee: These can reduce iron absorption, so it's best to drink them between meals rather than with meals.
Phytates: Found in whole grains, legumes, and some vegetables, they can bind iron, making it less available for absorption. Soaking, sprouting, and fermenting can reduce phytate content.
Cook Using Cast Iron Pots

An interesting way to increase your iron intake is to cook using cast iron pots and pans.
When you cook acidic foods (like tomato sauce) in a cast iron pan, the food can pull small amounts of iron from the pan, enhancing the meal's iron content.
Consider Iron Supplements


If dietary adjustments aren't enough, consider an iron supplement.
It's essential to talk to your doctor before starting any supplementation as excessive iron intake can be harmful.
Stay Hydrated

Dehydration can affect the concentration of iron in the blood, making it harder for the body to transport it where needed.
Ensure you're drinking plenty of water throughout the day.
Regular Check-ups

Regular blood tests and check-ups can help monitor your iron levels and ensure that any adjustments you're making to your diet or routine are effective.
Conclusion

Iron deficiency is a condition that can significantly affect one's quality of life, but with the right dietary strategies, it can be managed effectively.
By understanding the sources of iron, boosting absorption, and being aware of inhibitors, you can ensure that you're getting the most out of your diet and safeguarding your health.
Always consult with a healthcare provider when making significant changes to your diet or if you believe you might be deficient in iron.