10 amazing effects of a daily cold shower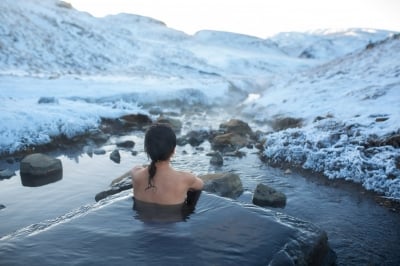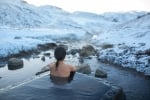 While the thought of a cold shower may send shivers down your spine, embracing the chill and making it a part of your daily routine can have a plethora of surprising benefits.
From increased alertness to improved mood, the practice of taking a cold shower can be transformative for both your physical and mental well-being.
Here are ten amazing effects that might just convince you to turn down the temperature and give cold showers a try.
1. Boosts Circulation

Cold showers cause blood vessels to constrict and then dilate, stimulating blood flow throughout the body.
This increased circulation can aid in reducing inflammation, promoting faster recovery from muscle soreness, and supporting overall cardiovascular health.
2. Enhances Immunity

The exposure to cold water can activate the body's immune response, leading to an increase in the production of white blood cells.
Over time, this may strengthen your immune system, making it better equipped to fight off illnesses and infections.
3. Increases Energy and Alertness

A cold shower can be a natural pick-me-up, as the shock of cold water triggers an adrenaline rush and boosts your energy levels.
It can also help you feel more awake and focused throughout the day.
4. Improves Skin and Hair Health

Cold water can tighten the pores, reduce oiliness, and improve the overall appearance of your skin.
Additionally, it can add shine and luster to your hair by sealing the hair cuticles.
5. Enhances Mental Resilience

Embracing the discomfort of a cold shower on a daily basis can foster mental toughness and resilience.
It teaches you to endure discomfort and face challenges head-on, leading to improved mental well-being.
6. Relieves Stress and Depression

Cold showers have been linked to the reduction of stress and depression symptoms.
The shock of cold water can trigger the release of endorphins, helping to elevate your mood and create a sense of well-being.
7. Aids in Weight Loss

Cold showers can stimulate brown fat cells, which are responsible for burning calories to generate heat.
Regular exposure to cold water may contribute to a slight increase in calorie expenditure, supporting weight loss efforts.
8. Promotes Better Sleep

Taking a cold shower before bedtime can lower your body temperature, which can lead to improved sleep quality.
It calms the nervous system and helps you relax, making it easier to fall asleep and stay asleep throughout the night.
9. Increases Willpower and Discipline

Consistently subjecting yourself to cold showers requires discipline and willpower.
As you build the habit, you may find that your ability to stick to other positive habits and goals also improves.
10. Boosts Metabolism

Cold showers can activate the body's metabolic rate as it works to regulate temperature after exposure to cold water.
This, in turn, can help to burn more calories throughout the day.
Before diving headfirst into cold showers, it's essential to remember that individual responses may vary, and some people might find the experience uncomfortable or not suitable for specific health conditions.

Always listen to your body and start with shorter durations of cold exposure if you're new to this practice.
In conclusion, incorporating a daily cold shower into your routine can lead to an array of remarkable benefits for your physical health, mental well-being, and overall lifestyle.
So, the next time you step into the shower, consider turning down the heat and embracing the invigorating power of cold water.
Your body and mind might just thank you for it.