Proteins of the Immune System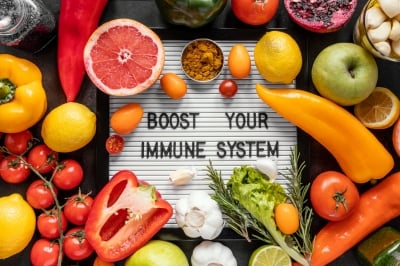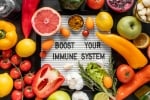 The immune system is a complex network of cells, tissues, and proteins that work collaboratively to defend the body against potentially harmful invaders like viruses, bacteria, and other pathogens.
Central to this system's efficacy are numerous proteins that play specialized roles, each one crucial to the overall functionality and efficiency of our immune responses.
This article offers a concise overview of some of the major proteins involved in the immune system.
Immunoglobulins (Antibodies)

Function: Recognize and neutralize foreign objects such as bacteria and viruses.
Types:
IgG: Predominant in blood and extracellular fluid, provides long-term immunity.
IgM: Often the first antibody produced during an immune response.
IgA: Found in mucosal areas, such as the gut and respiratory system.
IgE: Associated with allergic reactions and defenses against parasites.
IgD: Functions mainly as an antigen receptor on B cells.
Complement Proteins

Function: Enhance the ability of antibodies to clear pathogens from an organism.
Activation Pathways:
Classical Pathway: Initiated by antigen-antibody complexes.
Alternative Pathway: Directly activated by pathogens.
Lectin Pathway: Activated by plasma proteins that bind to specific sugars on microbial surfaces.
Major Histocompatibility Complex (MHC)

Function: Display peptide fragments of non-self proteins, allowing immune cells to recognize them.
Types:
MHC Class I: Found on nearly all nucleated cells and present endogenously synthesized antigens, often from intracellular pathogens.
MHC Class II: Expressed on specialized antigen-presenting cells (APCs) and present exogenously synthesized antigens, often from extracellular pathogens.
Cytokines

Function: Act as messengers between cells, regulating immune responses, inflammation, and hematopoiesis.
Examples:
Interferons: Protect against viral infections.
Interleukins: Produced by and act on leukocytes.
Tumor Necrosis Factor (TNF): Involved in systemic inflammation.
Receptors

T-cell Receptors (TCRs)
Function: Found on T cells' surface, these receptors recognize fragments of antigens as peptides bound to MHC molecules.
B-cell Receptors (BCRs)
Function: Found on the surface of B cells, these receptors recognize the native structure of antigens.
Chemokines
Function: A subgroup of cytokines, they guide white blood cells to where they are needed.
Lysozyme
Function: An enzyme that attacks the protective cell walls of bacteria.
Conclusion

Proteins are pivotal components of the immune system, each fulfilling unique roles to ensure that our bodies are efficiently protected from external threats.
From recognizing foreign invaders to signaling between immune cells and destroying pathogens, these proteins collectively underpin the body's intricate defense mechanisms.
Their combined actions ensure that the immune system responds appropriately to threats, provides memory for future encounters, and distinguishes between self and non-self entities, thereby preventing autoimmunity.
Understanding these proteins offers not just insight into basic biology but also has profound implications for therapeutic strategies in conditions ranging from infections to cancer to autoimmune diseases.