Sports Nutrition for Beginners: Fueling for Optimal Performance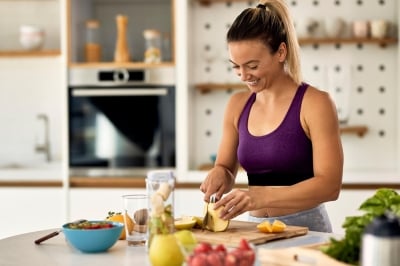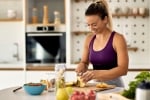 For any athlete or fitness enthusiast, nutrition plays a vital role in attaining peak performance.
Whether you're a seasoned competitor or just embarking on your fitness journey, understanding the basics of sports nutrition can make a significant impact on your results.
This article serves as a comprehensive guide for beginners to grasp the fundamental concepts of sports nutrition and apply them to their daily routines.
The Importance of Nutrition in Sports

Good nutrition is a cornerstone of not only health and well-being but also athletic performance.
The nutrients you consume can either fuel your exercise or hinder your performance.
A well-planned diet helps in:
Improving stamina and endurance
Reducing fatigue and recovery time
Enhancing physical and mental performance
Lowering the risk of injury and illness
Promoting overall health and well-being
Macronutrients: The Building Blocks

Carbohydrates
Carbohydrates are the body's primary energy source, especially for high-intensity activities.
They're stored in the muscles and liver as glycogen, which provides energy during prolonged exercise.
For most athletes, carbohydrates should constitute about 55-65% of total daily calories.
Good Sources:
Whole grains (brown rice, quinoa, whole-wheat pasta)
Fruits (bananas, oranges, berries)
Vegetables (sweet potatoes, leafy greens)
Proteins

Proteins are essential for muscle repair and recovery.
While not a primary energy source, adequate protein intake is crucial for optimal muscle function.
Athletes should aim for 1.2 to 2.0 grams of protein per kilogram of body weight, depending on the intensity and type of sport.
Good Sources:
Lean meat (chicken, turkey)
Fish (salmon, tuna)
Plant-based options (tofu, lentils, chickpeas)
Fats

Contrary to popular belief, fats are necessary for health and can be a long-lasting energy source, particularly for endurance sports.
Healthy fats should make up 20-35% of your daily caloric intake.
Good Sources:
Avocado
Nuts and seeds
Olive oil
Micronutrients: The Unsung Heroes


While macronutrients may steal the spotlight, micronutrients like vitamins and minerals play a vital role in energy production and muscle contraction.
Iron, calcium, Vitamin D, and B-Vitamins are especially important for athletes.
Hydration: The Fluid of Life


Proper hydration is crucial for optimal performance.
Dehydration can significantly impair physical and cognitive abilities, making it essential to drink water before, during, and after exercise.
Sports drinks containing electrolytes can be beneficial for prolonged activities.
Timing Matters: Pre, During, and Post-Workout Nutrition

Pre-Workout
Consume a balanced meal of carbohydrates, proteins, and fats 2-3 hours before exercise.
For those who prefer something lighter, a small snack 30-60 minutes before activity can also be effective.
During Workout
For workouts lasting longer than an hour, consider replenishing with a source of simple carbohydrates and electrolytes, such as a sports drink.
Post-Workout
Focus on protein and carbohydrates to aid in muscle recovery and glycogen repletion.
A 3:1 ratio of carbohydrates to protein is often recommended.
Conclusion


Understanding the basics of sports nutrition can dramatically influence your athletic performance and overall well-being.
With this guide, you're well-equipped to start making more informed choices that will fuel your fitness journey to new heights.