The best exercises for the butt according to scientists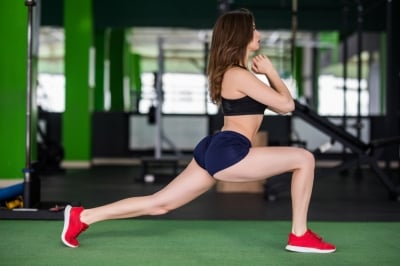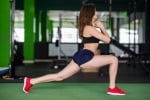 The gluteal muscles, commonly known as the butt, play a crucial role in many of our daily activities: from walking and running to standing and even sitting.
For both functional and aesthetic reasons, many people seek to tone, shape, and strengthen these muscles.
But with a plethora of exercises claiming to be the ultimate glute activator, which ones truly stand out?
Fortunately, science has provided some insight.
Here are the top exercises for the glutes, backed by scientific research.
Squats

It's no surprise that the humble squat tops our list.
According to multiple EMG (electromyographic) studies, squats—when performed with proper technique—recruit a significant portion of the gluteus maximus and gluteus medius.
How to do it:
Stand with feet shoulder-width apart.
Lower your body by bending your knees, pushing your hips back and keeping your chest up.
Aim to get your thighs parallel to the ground or even lower, then push through your heels to stand back up.
Hip thrusts

Bret Contreras, often referred to as 'The Glute Guy', has conducted numerous studies on glute activation.
His research suggests that the barbell hip thrust activates the gluteal muscles more than any other exercise.
How to do it:
Sit on the ground with your upper back against a bench, knees bent, and a barbell or weight across your lap.
Raise the barbell by extending your hips, pushing through your feet, and squeezing your glutes at the top.
Deadlifts

Deadlifts are a compound movement that, when executed correctly, heavily involve the gluteal muscles.
Both conventional and sumo deadlifts have been shown to elicit high levels of glute activation.
How to do it:
Stand with feet hip-width apart, grip the barbell in front of you, keep your back straight, and lift the weight by extending your hips and knees simultaneously.
Lunges

Whether walking, stationary, or in a reverse format, lunges are effective for targeting the glutes, especially the gluteus medius.
How to do it:
From a standing position, step one foot forward and lower your body until both knees are bent at a 90-degree angle.
Push through the front heel to return to the starting position.
Step-ups

This exercise not only promotes balance and coordination but also emphasizes the gluteal muscles, especially when taking larger steps.
How to do it:
Holding a weight in each hand at your sides, step up onto a bench or platform, then step back down.
Side-lying clams

For a more targeted approach, especially for the gluteus medius, the side-lying clam exercise is both simple and effective.
How to do it:
Lie on your side with legs bent at a 90-degree angle, one leg on top of the other.
Keeping feet touching, lift the top knee as high as possible without moving the pelvis.
A few considerations

Form over everything: The effectiveness of each exercise is dependent on proper form. It's always a good idea to work with a certified personal trainer or physiotherapist to ensure you're getting the most out of each movement.
Variety is key: Just like any other muscle group, the glutes can benefit from a range of exercises to challenge them in different ways.
Activation before execution: Some people have difficulty activating their glutes. Glute activation exercises or dynamic stretches before the main workout can be beneficial.
In summary, if you're looking to strengthen and sculpt your glutes, these scientifically-backed exercises are a great place to start.
Remember, consistency and proper form are crucial components to achieving the best results.