What Happens to the Body When You Take Amino Acids (BCAAs)?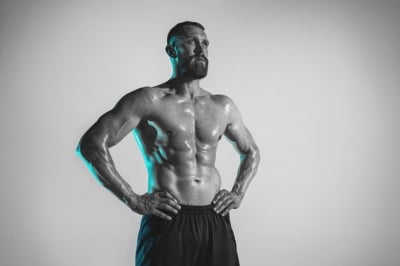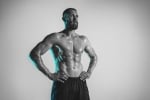 Amino acids are the building blocks of proteins, and they play a fundamental role in the physiology of the human body.
One of the most discussed supplements in the fitness world is the Branched-Chain Amino Acids, or BCAAs, which include leucine, isoleucine, and valine.
Here, we'll delve into what happens to the body when you consume these amino acids and the potential benefits and side effects of their supplementation.
Muscle Protein Synthesis

Stimulation of Muscle Growth: BCAAs, particularly leucine, can stimulate the mTOR pathway, which is pivotal for muscle protein synthesis (MPS).
MPS is the process by which the body repairs and builds new muscle tissue.


Muscle Damage and Recovery: Supplementing with BCAAs around the time of exercise can decrease markers of muscle damage, potentially speeding up recovery.
Energy Production

Fuel Source: During prolonged exercise, the body can use BCAAs as an energy source.
This can be particularly relevant during endurance activities when glycogen stores are running low.


Fatigue Reduction: BCAAs might help in reducing perceived exertion and mental fatigue during exercise, although research results are mixed.
Hormone Balance During Exercise


Reduction in Serotonin Production
BCAAs can compete with tryptophan (another amino acid) for transport into the brain.
Tryptophan is a precursor for serotonin, a neurotransmitter often associated with feelings of fatigue.
Thus, by reducing the amount of tryptophan entering the brain, BCAAs might help delay fatigue.
Immune System Support


Supporting Immune Cells
BCAAs can be beneficial for the proliferation and health of immune cells, especially in athletes undergoing intense training periods.
Weight Management


Appetite Control
Some research suggests that BCAAs can influence appetite-regulating hormones, potentially helping with weight management.
Blood Sugar Regulation

Insulin Sensitivity
BCAAs, especially leucine, may increase insulin secretion and improve insulin sensitivity.
This can help with the uptake of glucose into cells, potentially benefiting those with type 2 diabetes.
However, excessive BCAA intake without corresponding exercise may negatively impact insulin sensitivity.
Potential Side Effects and Concerns

While BCAAs can offer numerous benefits, there are some concerns and potential side effects:
Imbalance of Amino Acids: Consuming large amounts of BCAAs can create an imbalance among amino acids in the body.
This might interfere with the absorption and utilization of other essential amino acids.
ALS Concerns: Some research suggests that excessive BCAA intake could be a risk factor for the development of amyotrophic lateral sclerosis (ALS) in genetically predisposed individuals.
However, this is a complex topic, and further research is needed.
Interactions with Medications: BCAAs can interact with certain medications, including those used for Parkinson's disease.
Digestive Issues: Overconsumption can lead to bloating, nausea, and stomach discomfort.
Conclusion

In summary, BCAAs can offer several benefits, especially for athletes and fitness enthusiasts.
However, like with any supplement, it's essential to consume them in moderation and preferably under the guidance of a healthcare professional.
Before starting any supplementation, it's always wise to consult with a doctor or nutritionist.