MSM and Enhanced Recovery After Strength Training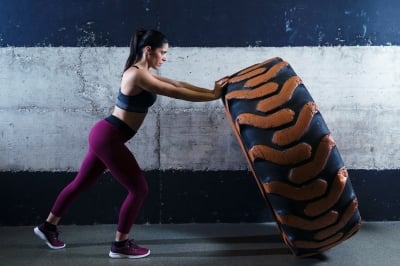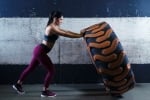 Methylsulfonylmethane (MSM) is an organic sulfur compound that occurs naturally in plants, animals, and humans.
It has been touted for its anti-inflammatory and antioxidant properties, and its ability to improve joint health.
But in the context of strength training, can MSM really help in post-workout recovery?
Let's delve into the science.
Introduction to Strength Training and Recovery

Strength training, also known as resistance training, involves exercises that use resistance, such as weights, to induce muscular contraction.
This leads to increased muscle size, strength, and endurance.
The process causes microscopic damage to muscle fibers, which then need to repair and grow back stronger.
This recovery phase is essential, and anything that can speed up or enhance recovery can be greatly beneficial.
MSM's Mechanism of Action

MSM provides sulfur, which is a critical component for the synthesis of several major biochemicals in the human body, including amino acids, enzymes, and antioxidants.
Here's how MSM might play a role in post-strength training recovery:
Anti-inflammatory Properties: Inflammation is a natural response to muscle damage from strength training. However, excessive inflammation can slow recovery and lead to prolonged soreness. MSM has been shown to reduce the production of cytokines and other inflammatory molecules, potentially helping to reduce post-workout inflammation.
Antioxidant Support: Oxidative stress is another consequence of intense strength training. MSM can enhance the body's antioxidant defenses, protecting cells from damage by harmful free radicals.
Improved Blood Flow: There is some evidence to suggest that MSM can improve blood flow, which can enhance nutrient delivery to muscles, further aiding in recovery.
Clinical Evidence

While there is promising evidence supporting the benefits of MSM, it is essential to highlight that more comprehensive studies are required.
Some smaller studies have shown MSM's efficacy in reducing muscle soreness and fatigue.
For instance, a study published in the Journal of Sports Medicine and Physical Fitness found that athletes who took MSM experienced less muscle soreness and fatigue compared to those who did not.
Dosage and Administration

It's typically recommended to take MSM in dosages ranging from 1,000 to 3,000 mg daily, split into two or three doses.
However, it's essential to consult with a healthcare provider to determine the appropriate dose for individual needs.
Other Benefits of MSM

Apart from recovery support, MSM has been researched for:
Relieving joint pain and improving joint flexibility
Reducing symptoms of osteoarthritis and rheumatoid arthritis
Improving skin health
Combatting allergic reactions
Potential Side Effects

MSM is generally considered safe when taken at recommended dosages.
However, some individuals might experience side effects, including nausea, diarrhea, and headaches.
Always start with a lower dose to gauge individual tolerance.
Conclusion

MSM is a promising supplement for those engaged in strength training.
Its potential to reduce inflammation, combat oxidative stress, and improve blood flow can collectively aid in faster recovery.
While the initial research is promising, athletes and fitness enthusiasts are encouraged to weigh the potential benefits with any side effects, always considering their unique health needs and consulting with a healthcare professional.