Citrulline malate - 250 g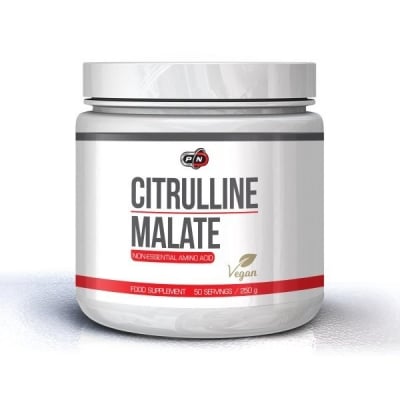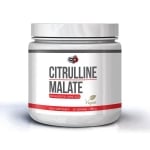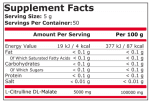 Add to Favorites
Your favourite products
Pack: 250 g
Manufacturer: PURE NUTRITION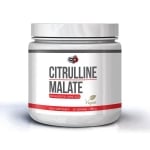 Citrulline malate - 250 g
Add to cart
Information
L-citrulline is an amino acid known for being a precursor of L-arginine.
Some authors claim that a more efficient method of maintaining arginine levels in the body is obtained precisely after the use of a precursor.
L-citrulline is one of the three amino acids in the urea cycle, along with L-arginine and L-ornithine.
When taken additionally it increases the content of ornithine and arginine in the plasma.
This in turn leads to an effective removal of ammonia from the body.
Benefits of intake:
improves cardiovascular activity
reduces fatigue during physical exertion
increases endurance
helps blood circulation
reduces blood pressure
Because the amino acid in question is more easily absorbed than L-arginine, which is rapidly broken down in the liver before reaching the liver, L-citrulline is a far more efficient way to increase arginine levels in the liver.
One study in cardiac patients found that 3 grams of citrulline (like citrulline malate) was equivalent to a dose of 6 grams of arginine, suggesting that precursor may have twice the potency.
Usage:
5 to 8 grams, one hour before workout.
WARNING!
Keep out of reach of children!
Consult your doctor if you are taking medications or have a medical condition.
Details
Barcode (ISBN, UPC, etc.)
8100058332640
Amino acid to boost sports performance