Creatine BP Sachets Balkan Pharmaceuticals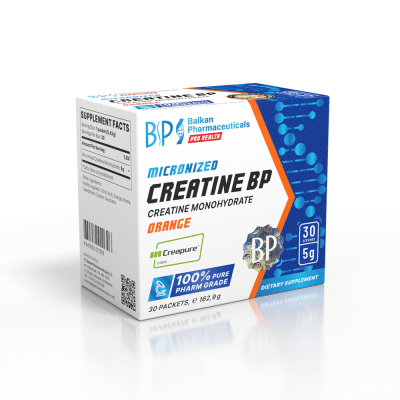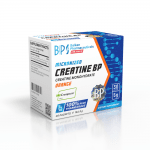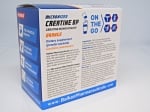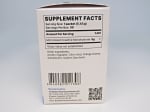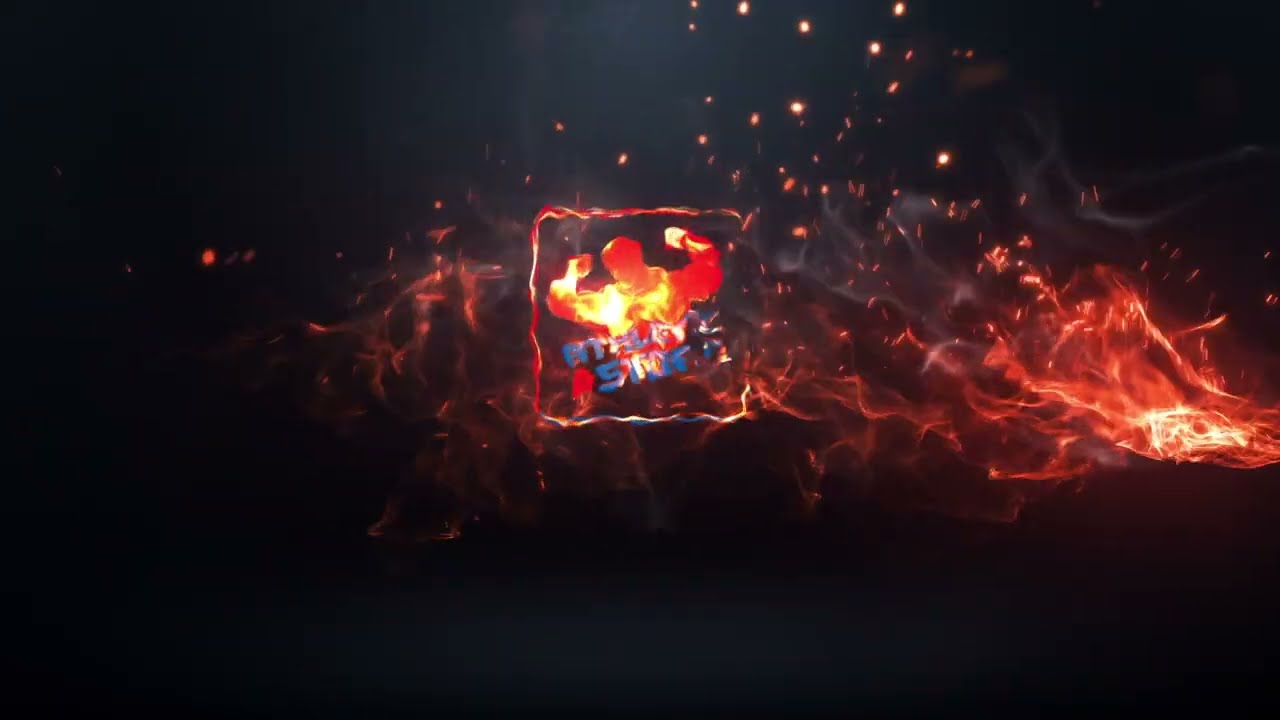 New product
Add to Favorites
Your favourite products
Pack: 30 packs
Manufacturer: Balkan Pharmaceuticals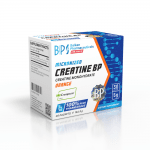 Creatine BP Sachets Balkan Pharmaceuticals
Add to cart
Information
A growth supplement that guarantees the most convenient intake combined with high quality.
Creatine Monohydrate - recognized as the purest micronized creatine to improve physical performance. The micronized powder breaks down into small particles, is absorbed quickly, and delivered immediately to muscles to increase strength and endurance.
Your muscles look better, you need less rest time between sets, you have more strength, and you can do more reps during each set.

WHAT IS CREATINE IN SACHETS?
Creatine is an amino acid derivative obtained through food from synthesis in our own body. It is mainly present in muscles and helps maintain energy levels during short periods of intense workouts.
In other words, its function is crucial in high intensity workouts in the quest to gain mass.
WHAT IS THE DIFFERENCE BETWEEN CREATINE CREAPURE® AND CREATINE MONOHYDRATE?
Both creatine monohydrate and creatine creapure have the same molecular form, are creatine monohydrate, both have excellent quality and the same result.
The difference is that Creatine Creapure ® is produced with German raw materials, with a quality seal due to the strict quality control process, considered the best in the world, to offer creatine of high purity.

HOW TO TAKE/BEST TIME FOR CONSUMPTION
Creatine supplementation provides its benefits through chronic use. Once you start consuming it, it should be taken every day.
It will take several days before the full benefits are seen.
Creatine is insulin-dependent, which means it must be consumed along with foods/supplements that affect insulin production.
The list of products that have this effect includes high glycemic index carbohydrates such as dextrose, maltodextrin, rice, bread and noodles, and high insulin index proteins such as milk and whey protein.
Recommended dosage: 1-2 sachets daily.
There is no consensus among researchers on the best time for consumption.
There is evidence to suggest greater benefits when consumed in the pre-workout meal, as well as evidence of better benefits when consumed alongside the post-workout meal.

IS CREATINE SUPPLEMENT HARMFUL?
Before you consider whether creatine is bad for you, it is important to understand concepts such as "what is creatine good for" and "creatine and its action in the body".
Science has already proven that creatine is not harmful for healthy people.
However, the help of a professional nutritionist is always advisable, as only they will be able to accurately state your body's needs and the correct amount of creatine to take
In excess, any ingredient can harm our body.
Therefore, always pay attention to the indicated value.

CREATINE MONOHYDRATE BEST PRICE
If you are looking for a strategy to develop your muscle mass or even how to gain weight, creatine monohydrate from Balkan Pharmaceuticals is the ideal supplement.
Invest in quality and the best price by buying here. These are products with reference raw materials and which are approved by Anvisa's state-of-the-art tests.
If the question is "how to gain weight", hesitate no more.
Take the opportunity to take creatine before or after exercise and make the most of its benefits.