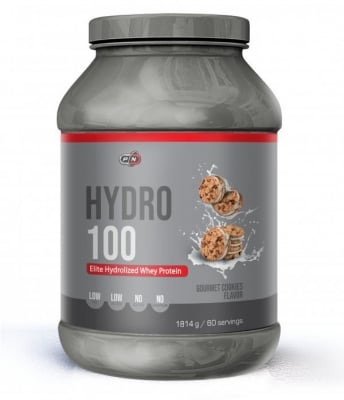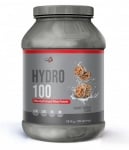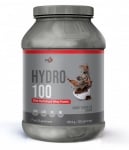 Add to Favorites
Your favourite products
Pack: 1816 g
Manufacturer: PURE NUTRITION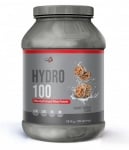 Add to cart
Information
What is Hydro 100 ?
Hydro 100 from Pure Nutrіtіоn is the highest quality whey protein hydrolysate.
What is whey protein hydrolysate?
It is the most expensive whey protein, as it is produced from protein with an exceptionally high protein content through a hydrolysis process.
In this way, the protein molecules are 'converted' into oligopeptides, which significantly increases and facilitates its digestibility.
In fact, it is the most rapidly digestible protein because its prior hydrolysis eliminates the need for the breakdown of protein molecules in the body - thus saving time and energy for this process.
This protein can be added to some intra-workout supplements to ensure a rapid flow of aminos to the muscle during exercise.
Why choose Hydro 100 from Pure Nutrіtіоn ?
High protein content - 24 g
High fat content - 1 g
Only 1 g sugar
Unique and instant solubility
Fast absorption, no bloating and discomfort
Hydro 100 from Pure Nutrіtіоn is suitable for:
Recovery after workout
In period of fat clearing
In period of lean muscle mass
NYDRO 100 from Pure Nutrіtіоn is also suitable for post-surgery intake. If you have undergone such a manipulation, your body needs a higher amount of protein to support recovery.
Usage:
One dose (30g) dissolved in 200 ml of water or milk.
Take in the morning after waking up, before and after the workout.
WARNING!
Keep out of reach of children!
Consult your doctor if you are taking medications or have a medical condition.
Details
Flavour
Gourmet chocolate
Gourmet cookies
Barcode (ISBN, UPC, etc.)
8100058304852
Top quality and fast absorption. Whey protein hydrolysate for post-workout recovery.