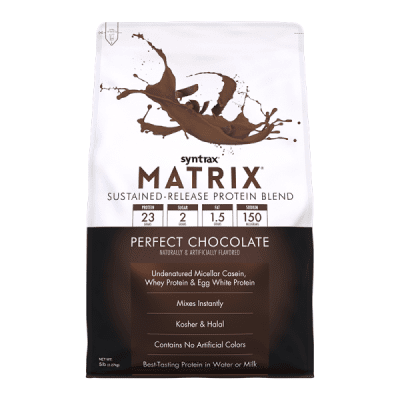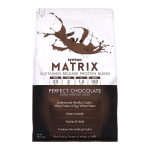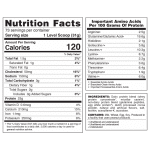 Add to Favorites
Your favourite products
Pack: 2227 g
Manufacturer: SYNTRAX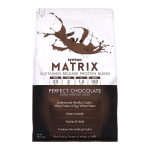 Add to cart
Information
Matrix 5.0 is a highly engineered protein matrix from Syntrax
Only the highest quality protein sources - ultra filtered whey protein, ultra filtered milk protein, undenatured egg albumin and glutamine peptides - are used in the production of this product.
It can be boldly claimed that this is the most superior protein on the market.
After countless trials and tests, we offer you four superior flavour.
How is Matrix 5.0 different from other proteins on the market?
The answer is simple - the protein matrix.
Matrix 5.0 is a combination of three different protein sources with different profiles and absorption rates - whey protein, casein and egg albumin.
Why a protein matrix instead of, for example, whey protein?
The three most common sources of protein are whey, casein and egg. None of these sources has the perfect protein.
Every protein sources have their strengths and weaknesses. Egg protein, for example, has the best amino profile, but its price is significantly higher.
Whey protein is absorbed fastest by the body and has an immunostimulating effect.
Casein is absorbed the slowest, but provides a constant supply of amino acids to the body over an extended period of time.
The strength of Matrix lies precisely in the combining of these three protein sources.
In this way you get the strengths of each type of protein and minimizes its weaknesses.
When is the best time to take Matrix 5.0?
Since Matrix 5.0 contains protein sources with different absorption rates, it can be taken before and after a workout, as well as in the morning, evening and during the day as a meal replacement.
Immediately after taking Matrix 5.0, the whey protein starts to nourish the muscle tissues, while the more slowly absorbed proteins casein and egg albumin supply the body with amino acids in the next few hours.
Directions:
In the evening before sleep.
During the day as a meal replacement.
Before eating.
WARNING!
Keep out of reach of children!
Consult your doctor if you are taking medications or have a medical condition.
Details
Flavour
Biscuits and cream
Milk chocolate
Perfect Chocolate
Simply Vanilla
Strawberry Cream
Barcode (ISBN, UPC, etc.)
893912123543
Protein matrix, a combination of - whey protein, casein and egg albumin