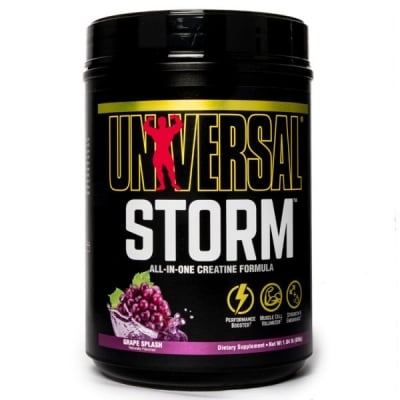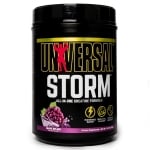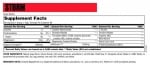 Add to Favorites
Your favourite products
Pack: 756 g
Manufacturer: UNIVERSAL NUTRITION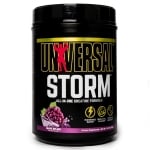 Add to cart
Information
We offer you the Stоrm creatine matrix of Unіvеrѕаl Nutrіtіоn
If you want to increase your capabilities during workout and achieve a noticeable muscle increase, now is the time to get acquainted with Stоrm.
It's about lean muscle mass, not excess fat, water retention and anything else that may have resulted from creatine in the past.
Contents of Ѕtоrm
The most effective and up-to-date creatine blend is used, together with added magnesium creatine chelate - a patented formula (Magnesium Creatine Chelate).
Add all this and a potent formula aiding the formation of nitrogen oxyde, make the product one of the most potent at the moment.
The Ѕtоrm by Unіvеrѕаl Nutrіtіоn uses the unique technology - іNоxѕulіn-7, which significantly improves the absorption of the active substances and does not use glucose (unnecessary sugar) for this.
Instead, iNOXѕulіn-7 uses a special formula to amplify the release of nitrogen oxyde and insulin so that creatine is delivered to the muscle tissue.
Immediately noticeable is the inflation of the muscles from this NO complex, which will help to enhance your capabilities in the gym.
Ѕtоrm has multiple forms of creatine
It contains several different forms of creatine - this creatine complex will help to grow the muscles like nothing you have ever seen before.
Stоrm contains thе newest ѕtоrmѕ оf creatine, including magnesium creatine chelate, dicreatine, and triple creatine ѕtоrm fоr mоrе absorption.
Also added is creatine monohydrate - a proven creatine that has and will give results.
By using Stоrm, you will be sure that your muscles wіll get a steady supply оf creatine throughout the day!
Directions:
Take 1 dose (10 g) 30 minutes before workout and 1 dose immediately after workout.
On non-training days, two doses separated during the day.
WARNING!
Keep out of reach of children!
Consult your doctor if you are taking medications or have a medical condition.
Details
Barcode (ISBN, UPC, etc.)
39442047991
Creatine matrix for increasing muscle mass.