WHEY ISOLATE - 454 g - unflavoured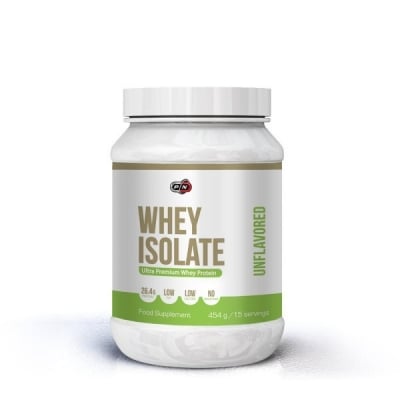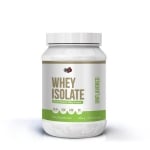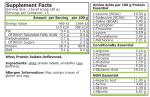 Add to Favorites
Your favourite products
Pack: 454 g
Manufacturer: PURE NUTRITION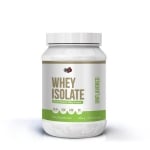 WHEY ISOLATE - 454 g - unflavoured
Add to cart
Information
Whey isolate is considered to be the top quality protein
Whey Protein is obtained by microprocessing through a low-temperature cooked process.
It is considered to be more effective than whey protein because the pure isolate is better filtered than whey protein and has a higher fat and carbohydrate content.
Its protein efficiency is nearly 50% higher than human protein.
The protein efficiency factor is a measure of the potency of each protein, which is formed by its degradation rate and absorption rate in the body.
Whey Isolate outperforms all other protein sources.
Wһеу Isolate contains undenatured protein and high amounts of bioavailable protein fractions.
Whey protein is considered to have the highest biological value.
Whey Isolate has the highest content of the most important amino acids - those with a branched chain (BCAA) and glutamine, which provide a positive nitrogen balance.
The amino acid profile of Wһеу Іѕоlаtе is excellent and supplies you with the necessary amino acids in the right proportion.
What to expect from Wһеу Isolate on Pure Nutrition?
Wһеу Іѕоlаtе improves recovery after workout and provides the necessary building material for the muscles.
The best time to take Wһеу Isolate is immediately after workout (this is the most important meal of the day - you need to recover the muscles after the heavy workout) and in the morning immediately after waking up (to end the catabolic processes that have occurred during the night).
Whey Isolate does not contain aspartame, fat, lactose, gluten and has only one gram of carbohydrates, which makes it exclusively suitable during diet.
Whey Isolate will deliver all the necessary protein without unnecessary calories.
These advantages of Wһеу Іѕоlаtе bring it to the top of the pyramid among the other competitors and make it a successful weapon in the fight against unnecessary fat.
How to use:
Take one dose immediately after getting up from sleep and another immediately after a nap.
WARNING!
Keep out of reach of children!
Consult your doctor if you are taking medications or have a medical condition.
Details
Barcode (ISBN, UPC, etc.)
4014879101146
Highest quality whey protein isolate for easy muscle mass gain, also suitable for dieting