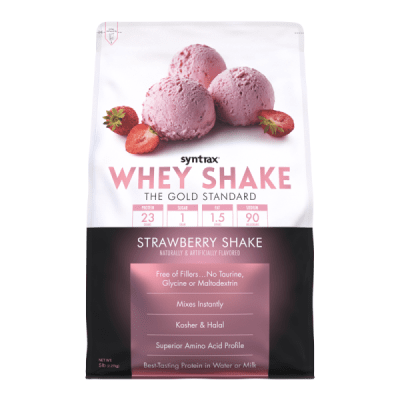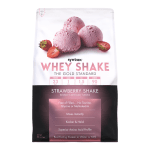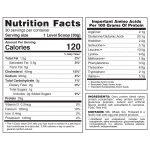 Add to Favorites
Your favourite products
Pack: 2270 g
Manufacturer: SYNTRAX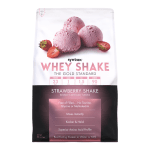 Add to cart
Information
Whey Shake - this is one of the strongest weapons of Syntrax!
Whey Shake is a whey protein that dominates the rest of the industry with its whey concentrate, class Prоmіnа - the purest possible american whey concentrate.
Syntrax do not intend to give importance to their product by adding minor amounts of isolates in order to be listed on the box.
On the contrary, they proudly state that their product contains the purest possible whey extract on the market.
It is very important to emphasize that the protein in WhewShake is UNdenatured - this means that the raw protein has not undergone any processing, be it thermal or chemical, and the biological value of the substrate at the highest possible level.
In a dose of 30 grams we have a whole 23 grams of protein, minimal fat and carbohydrates and most importantly - DOESN'T contain aspartame!
What to expect from Syntrax - Whey Shake
To get a truly miraculous recovery, the scientists at Syntrax added Glutamine Peptides to every single dose of protein!
As we know glutamine peptides are the fastest acting form of glutamine, which will be responsible for the incredible recovery after every single workout.
The makers of this amazing product have made sure that Whey Shake delivers the most satisfying and enjoyable protein you have ever tasted!
How to use:
Any time is suitable for taking a dose of Whey Shake.
After waking up in the morning, before, after workout, before going to bed... whenever you take Wһеу Shake you will not be wrong!
WARNING!
Keep out of reach of children!
Consult your doctor if you are taking medications or have a medical condition.
Details
Flavour
Chocolate
Strawberry
Vanilla
Barcode (ISBN, UPC, etc.)
893912124557
High quality whey protein concentrate, low on fat and great taste.