Beta-alanine Enhances Muscle Function in Older Age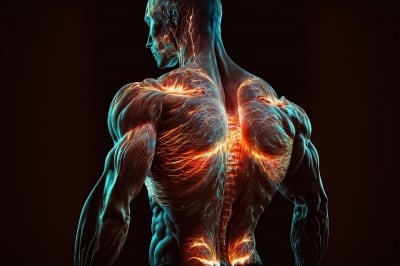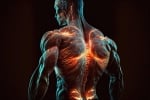 As the global population continues to age, there's a growing interest in understanding how we can maintain muscle strength and function into our later years.
One compound that has recently gained attention for its potential benefits for older adults is beta-alanine.
This article delves into the relationship between beta-alanine supplementation and muscle function in older age.
What is Beta-alanine?
Beta-alanine is a naturally occurring beta-amino acid that our bodies use to produce carnosine.
Carnosine is a dipeptide molecule found in high concentrations in brain and muscle tissues.
In muscles, carnosine acts as a buffer, helping to maintain the acidic balance, especially during high-intensity exercise.
Age-related Muscle Decline

With age, muscle mass and strength decline - a condition known as sarcopenia.
This reduction can impact daily activities, increase the risk of falls, and reduce overall quality of life.
A range of factors contributes to this muscle loss, including hormonal changes, reduced physical activity, and decreased protein synthesis.
How Does Beta-alanine Help?

When beta-alanine is ingested, it increases the concentration of carnosine in muscles. Here's how that can be beneficial:
Buffering Capacity: As mentioned, carnosine acts as a buffer against acid build-up in muscles. This acid accumulation can lead to muscle fatigue. By increasing carnosine levels, beta-alanine can potentially help reduce fatigue, allowing for more prolonged and efficient muscle function.
Antioxidant Properties: Carnosine has antioxidant properties that can combat oxidative stress, which increases with age. Oxidative stress can damage muscle tissue and reduce its function.
Anti-glycation: Glycation is a process where sugar molecules bond with proteins, altering their structure and function. It's a significant factor in the aging process. Carnosine has anti-glycation properties, which can help protect muscle proteins from this damaging process.
Studies on Beta-alanine and Older Adults

Research on beta-alanine and muscle function in older adults is still in the early stages, but initial findings are promising:
A study published in the "Journal of the International Society of Sports Nutrition" found that beta-alanine supplementation improved physical working capacity in elderly men and women.
Another study indicated that beta-alanine could enhance muscular endurance in older adults, potentially aiding in resistance training and other activities that require sustained muscle use.
How to Use Beta-alanine

For those considering beta-alanine supplementation:
Dosage: Common dosages range from 2 to 5 grams per day, often split into smaller doses to minimize side effects like skin tingling.
Combining with Exercise: Pairing beta-alanine supplementation with a regular exercise routine can potentially amplify the benefits for muscle function and strength.
Consultation: Always consult with a healthcare professional before starting any new supplementation, especially if you have underlying health conditions or are on medication.
Conclusion

While more research is needed to establish the full range of benefits and potential long-term effects of beta-alanine supplementation in older adults, early findings show promise.
By supporting muscle function and endurance, beta-alanine might offer a valuable tool for those wishing to maintain strength and vitality as they age.